The story of how I became a filmmaker starts with a film festival. My friend Christopher and I had decided to work on a documentary together. He'd attended a year of film school many years before, and as a writer I knew how to craft a good story, but neither of us had produced or directed a feature film before. When it came to the business of getting a film funded, seen and distributed, we figured we would jump in and learn along the way. Living in Colorado, far from the industry hubs, I only knew one person who'd been involved with making a film. A former co-worker's husband was a production coordinator and an onscreen hero in the Oscar-winning documentary, The Cove. Christopher and I took him out to lunch to pick his brain. Of all the advice he gave us that day, there was one piece in particular that we took to heart. He told us about an upcoming film festival in a small town. Even though it attracted high-profile directors, the festival was known for being community-focused and friendly. He told us that if we were serious about making this film, we absolutely had to attend.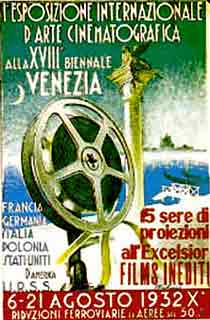 The first major film festival was held in Venice. C/O Venice International Film Festival
The world's first major film festival was held in Venice in 1932. In response to the Hollywood boom of the 1920s, small film societies and cine-clubs around the world began organizing festivals to showcase avant-garde international, independent and documentary work. A European trend at first, the idea of the film fest spread to the Americas in 1957 when the San Francisco International Film Festival rolled out its red carpets. It was followed soon after by the Telluride Film Festival in 1975 and the Guadalajara Film Festival in Mexico City in 1986. Following this tradition, each November the Los Cabos International Film Festival attracts hundreds of filmmakers, actors, cinephiles and industry bigwigs from across Mexico, the US and around the world.
Even though today's film festivals are sometimes studded with more stars than in decades past, film festivals are still a celebration of all things independent. And they're necessary. For the many directors who roll their cameras without the backing of a major studio, the main way to get their films seen and picked up by an agent or distributor is to premiere it at a festival. And likewise, for major players in the industry, a festival is the place to discover new talent. In Baja this November, you might spot distributors and investors scouring their festival schedules, listening in on festival buzz and trying to figure out who and what will be the next big thing.
Film festivals aren't just for industry insiders. They wouldn't exist without their audiences, the thousands of genuine film lovers who just can't wait to see these stories illuminated across the screen. Many smaller, regional film festivals across the world are crucial to bringing independent film to communities that might otherwise not have access to them. Festivals feature a different kind of work than the movies we find at the megaplex. Thoughtful, often unafraid to take on controversial issues, sometimes peppered with zany humour or defined by artful camera work, they're often made by bright young directors and stars that are not yet known.
Most importantly, film festivals are creative incubators. They're the places where filmmakers meet each other, where they receive feedback from their audiences. It's where producers encounter new ideas and talent, and where directors begin to think about different ways to use their cameras. It's the place where new projects are born. You can feel it in the atmosphere and everyone gets to participate.
Some people go to film festivals looking for big lights, red carpets or a brush with stardom. But for those with an appreciation of cinema and the creative process, a film festival is all about the unknown. It's all about making discoveries.
At an independent film festival, it's possible to be one of the first to see a new actor hold a dark theatre with his or her presence, to meet a director with a distinct vision of the world. Whether through documentary or fiction film, audiences find themselves considering issues and communities they'd never before understood. The Los Cabos International Film Festival takes this one step further, featuring Work in Progress blocks where filmmakers present scenes or rough cuts of their films to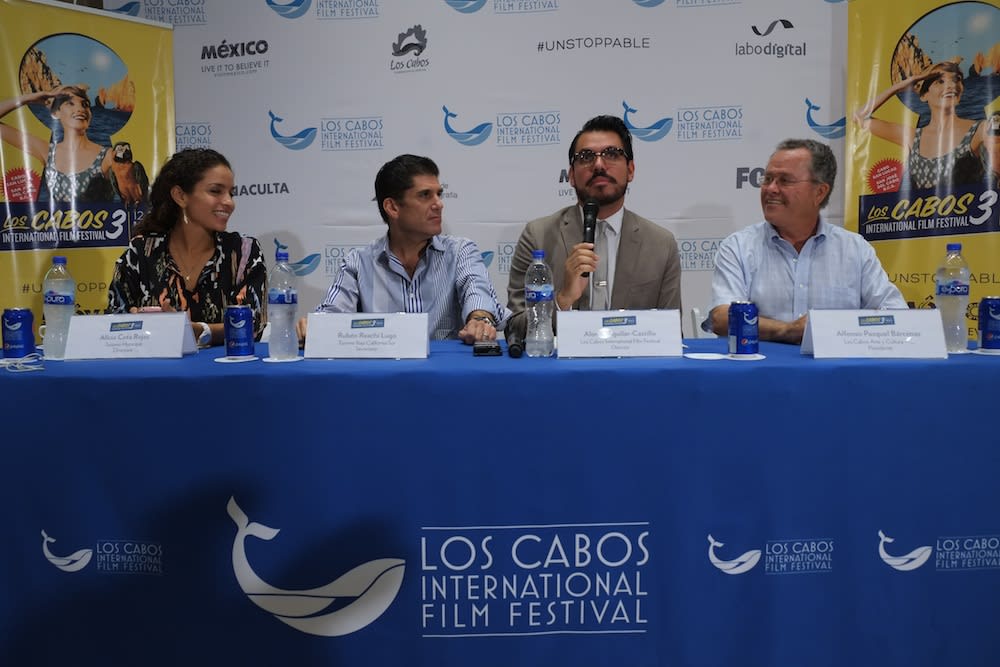 Speakers at Los Cabos International Film Festival C/O http://www.indiewire.com
prospective funders, giving a rare inside glimpse into a story in the midst of being formed. Directors explain their vision and working progress, and sometimes the challenges they've faced during production.But the best discoveries at a film festival aren't always projected on a big screen or scheduled into the program. Almost five years after that initial pizza lunch, I've attended 30 film festivals as both a filmmaker and audience member. And my biggest piece of advice, no matter who you are or what you're hoping to get out of the experience is: Talk to everyone. Sure, it's helpful to read up on the festival program in advance and know which films are your absolute Must-Sees. But be sure to leave a little room in your schedule for the unexpected. There's nothing as satisfying as ducking into a random theatre at the last moment and walking out two hours later steeped in a world that you'd never known existed otherwise. This is the true magic of film.
By Filmmaker Merete Mueller