There are innumerable ways to enjoy the city of Cabo San Lucas, and food is certainly one of them. Discovering unique flavors and cuisines is arguably one of the most exciting aspects of exploring new places and cultures. If you love seafood and breathtaking views while you dine, Cabo San Lucas will not disappoint!
The tropical destination offers an eclectic cuisine that is heavily based on seafood, allowing restaurants to serve fresh fish everyday. You can try anything from the popular local chocolate clams to classic fish tacos with a Baja twist. Brave ones might want to try the crushed stingray, offered at numerous eateries.
And of course, what is a meal in Cabo without a glass of Baja California wine? Kids can join in on the fun too, by trying a healthy and tropical pitaya juice. No matter what your taste is, Cabo San Lucas offers a feast that anyone can enjoy.
Here are 4 tourist and locals-approved restaurants you definitely want to check out on your next vacation: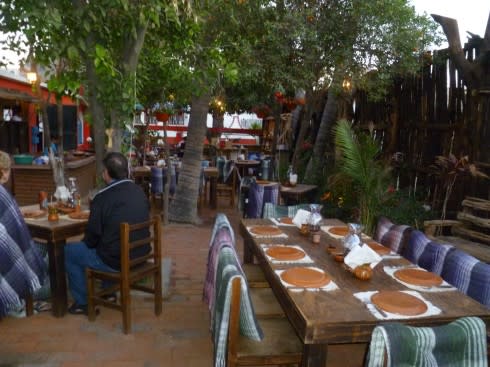 Los Tres Gallos in Cabo San Lucas
C/O http://www.finecooks.com
Featured on USA Today's "10 Best" series, Los Tres Gallos offers some of the best cuisine in all of Cabo. Says one of the founders, "All our old family recipes have been perfected over time, thanks to our moms and grandmas that have been cooking them all their lives."
The restaurant's mole dishes in particular have received rave reviews from tourists and locals alike. Mole is Mexico's national dish, and refers to a sauce that typically contains a mixture of chiles, nuts, seeds, and vegetables.
Los Tres Gallos is a definite must-visit for delicious, yet very affordable Mexican cuisine.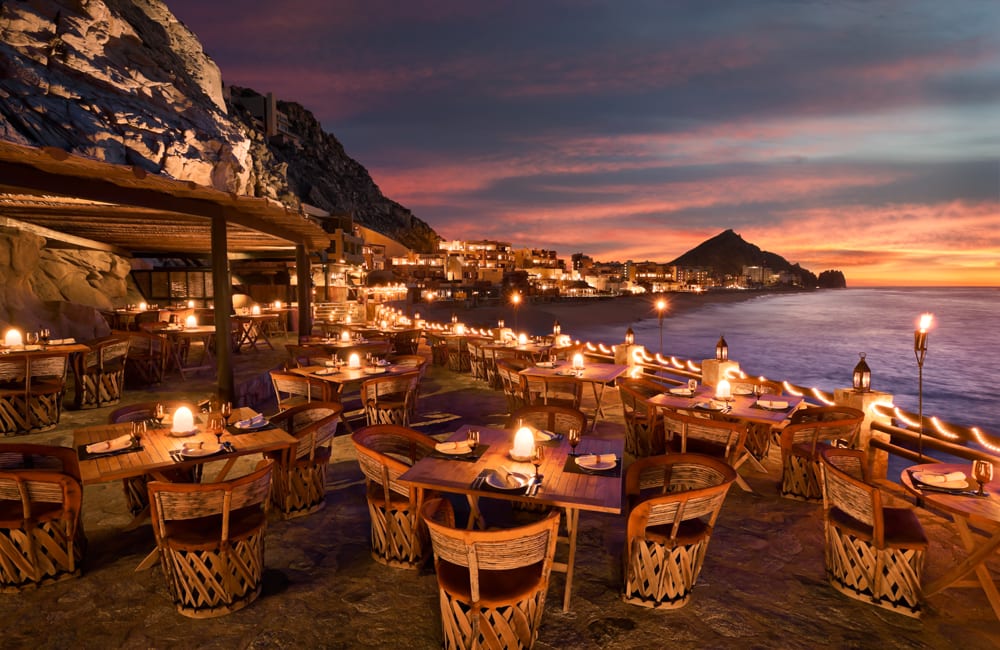 El Farallon Restaurant in Capella Hotel
C/O http://www.capellahotels.com
2. El Farallon
If you're looking for a stunning view and a first-class atmosphere, El Farallon is the place for you!
The restaurant sits atop a bluff in the Capella Pedregal hotel, offering an elegant ambience and exquisite seafood. Chef Yvan Mucharraz presents a menu with a "fresh fish market" displaying the catch of the day.
Visitors may customize their dish from a array of fish and meats, including yellowtail, parrot fish, spiny lobster, rib-eye steak, and the local chocolate clams. All fish and meats are prepared simply, on a flat grill with fine herbs and a drop of butter.
El Farallon is a one-of-a-kind restaurant that manages to exude class while maintaining simplicity in its selection of menu items.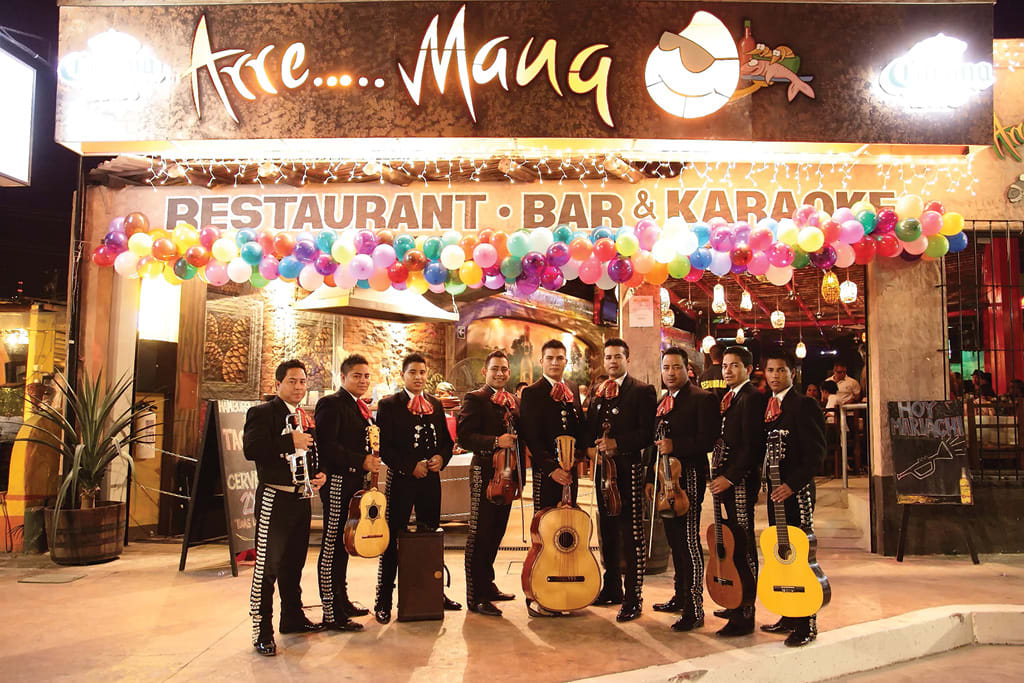 Arre Mango Restaurant & Karaoke Bar
C/O http://www.loscabosmagazine.com
The Arre Mango restaurant keeps the party alive with its karaoke bar! Drinks flow until 5 AM, making this hot spot the perfect place for a double date or group outing.
Serving traditional Mexican food, including fajitas, tacos and cold beers, the restaurant is also a favorite among locals.
Don't forget your maraca and sombrero – Arre Mango has themed nights all week long!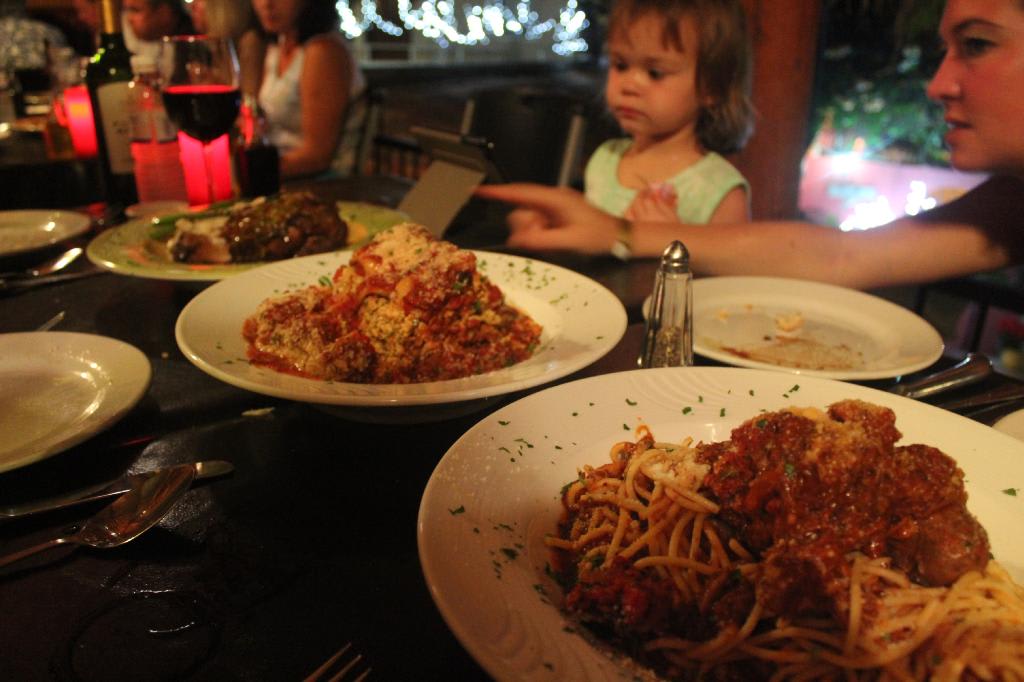 Salvatore Family Italian Restaurant
C/O http://www.tripadvisor.com
4. Salvatore's Italian Restaurant
If seafood isn't your cuisine of choice, Cabo San Lucas offers a wealth of other options, and Salvatore's Family Italian Restaurant is a great alternative. Known for its exceptional Italian cuisine, generous portions, and a quaint atmosphere, the restaurant makes an excellent place to unwind and relax
Proudly owned by Tim Galluzzo and his son Matt, the family restaurant offers all of the Italian favorites you could possibly want, and more!