If you're looking into buying Cabo real estate, then luxury residential communities are definitely an option you should consider. Besides the convenience of living near others, luxury residential communities have a variety of perks.
Many luxury communities in Cabo offer added safety and security for their residents, as well as clubhouse access and community activities and gatherings. Some communities even have their own golf courses.
To help you get started, we've put together a list of some of Cabo's best luxury residential communities:
1. Palmilla
Perhaps the most popular of Cabo's luxury residential communities is the Palmilla Development.
Built in 1956, the Palmilla hotel was originally a popular hideaway for political figures and celebrities. In 2004, the hotel was renovated and turned into the One & Only Palmilla resort.
Featuring a lush, tropical landscape and gardens, tennis courts, a fitness center, two swimming pools and a 27-hole golf course, Palmilla has everything you could want in a luxury residential community.
Palmilla is currently offering luxury residences for sale ranging from 2,000 to 3,000 sq. ft, with two and three bedroom floor plans and ocean views. A classic Cabo community, Palmilla is definitely a great choice if you're looking for extraordinary real estate to invest in.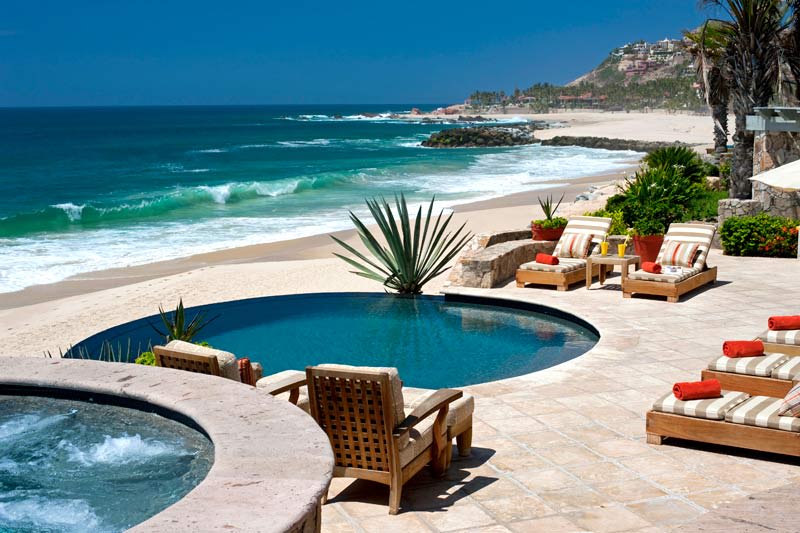 Palmilla Beachfront Villa. ℅ http://cabo-san-lucas.villascaribe.com
2. Pedregal
Like Palmilla, Pedregal is one of Cabo's most upscale residential communities, sometimes called the "Beverly Hills" of gated residential communities in Cabo.
What's unique about Pedregal is that it manages to hold onto its Old World charm despite all of its modern luxuries and conveniences.
Located right next to "Land's End," or "El Arco," Cabo's famous rock formations, Pedregal features panoramic views over both Cabo San Lucas Bay and the Pacific Ocean.
The community is perched on a hillside cliff and places an emphasis on privacy and convenience. It also offers numerous recreational activities, access to Medano Beach, and proximity to downtown Cabo San Lucas and the Marina.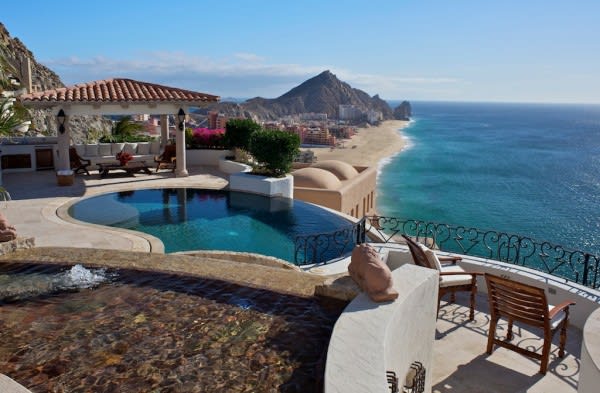 View from Pedregal property. ℅ http://www.blog.pedregal.com
3. Santa Carmela
An extremely secure and quiet neighborhood, Santa Carmela offers its residents a huge amount of privacy, along views of the Cabo San Lucas Bay and Land's End.
Santa Carmela also features properties with stunning vistas of the Sea of Cortez. The community maintains a peaceful, tranquil feel, and is known for its traditional architecture.
A beach club and easy access to downtown Cabo, golf resorts, and additional beaches make Santa Carmela an ideal getaway.
If you're looking for a slightly more isolated, serene feel, Santa Carmela is absolutely the place for you.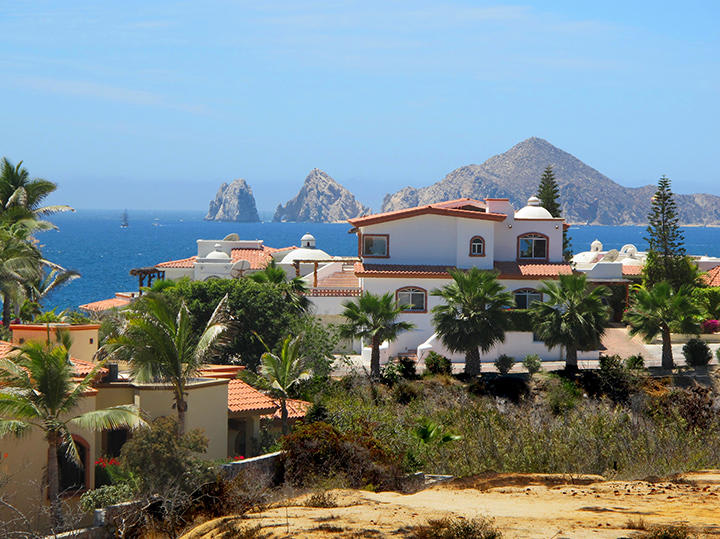 Santa Carmela property.
4. Cabo del Sol (Puerta del Sol)
Looking to take up residence close to the hustle and bustle of Cabo San Lucas? Look no further than Cabo del Sol's Puerta del Sol.
For those not so big on the serene isolation and tranquility of communities like Santa Carmela, Cabo del Sol is a great choice.
Though it encompasses the Fiesta Americana, Sheraton, and Puerta del Sol resorts, Puerta del Sol is the best place to head to for investing in real estate.
Thought of as Cabo's best-planned neighborhood, Puerta del Sol is just 5 miles from downtown Cabo's exciting recreational activities and thriving nightlife. Despite this, however, it still boasts private 2 and 3 bedroom seaside villas and condos, with a large list of amenities to go with it.
Its Cabo del Sol Ocean golf course, designed by Jack Nicklaus and Tom Weiskopf, is rated among the best in Cabo.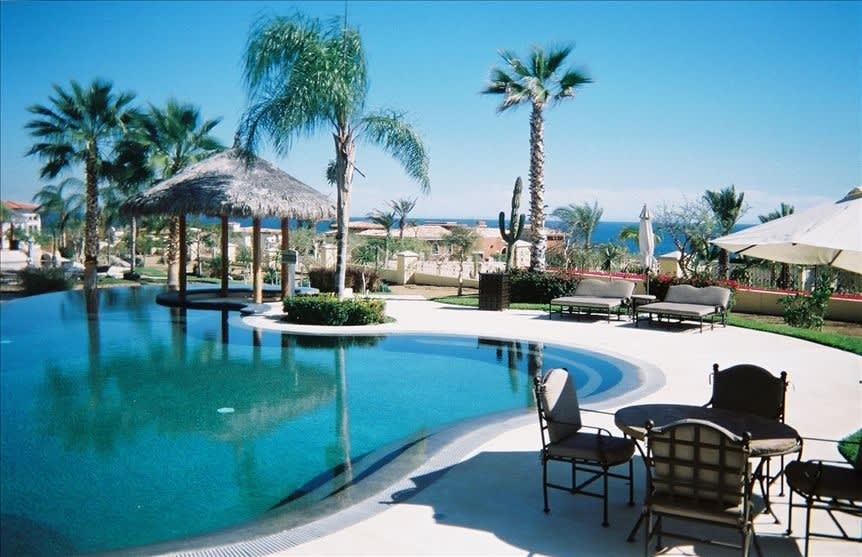 Beachfront Condo at Puerta del Sol ℅: http://www.vrbo.com
Now it's up to you to decide which Cabo residential community is best for you!