Los Cabos welcomes winter with the arrival of hundreds of whales returning home. Casa Dorada Medano Beach has front row seats for the show. The resort has many balconies and panoramic windows that make spectating fun and easy for its guests.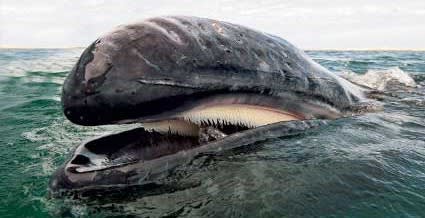 C/O: http://whalewatchcabo.com
It is the season for migrating whales. Humpback, blue and gray whales are moving from the Pacific in Alaska all the way to the Sea of Cortez. Along the way, some whales choose to stay in Cabo.
Grey whales in particular travel about 6,000 miles to get here. We definitely understand why with its warm waters and beautiful beaches. Both whales and humans migrate to this ideal vacation spot, and there is plenty of room for both.
Casa Dorada Medano Beach provides information on a variety of whale tours. You can be taken up close to the gentle giants and have splash zone seats for the show. Booking these tours before visiting will result in considerable savings.
Tours range in size. Small boats, or pangas, are often used for tours. A more well-rounded experience can also be provided by opting to take a short flight to Magdelena Bay where mating takes place.
Many creatures around 50 feet long like to venture close to the boats and show off from sprays of water to magnificent tail flips. They never disappoint their audience.
Although grey whales are the main attraction to most visitors, blue whales, sperm whales, humpback whales, finback whales, bottlenose dolphins, and orcas also swim in Cabo's waters this time of year.
Not traveling just yet? That's okay! Luckily, December marks the beginning of whale watching season in Cabo. The season typically ends around March or April.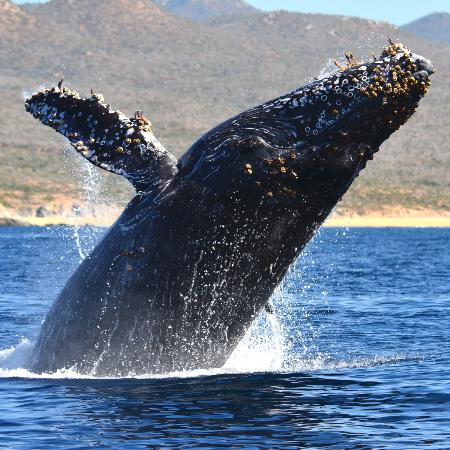 C/O: http://media-cdn.tripadvisor.com
Mexico is proud to have three Natural World Heritage Sites with two located in the Baja California Peninsula. One of the sites protects the Islands and Protected Areas of the Gulf of California, including the Bay of Cabo San Lucas.
There are a number of places in Los Cabos that offer whale watching tours:
As the leading tour company in Cabo San Lucas, Cabo Adventures offers a whale watching photo safari. They boast having the most experienced guides and highlight all animals on the tour, claiming, "The whales and dolphins are in charge as we join them in their world."
The 'Kraken Chase' is a popular pirate-themed whale watching tour. They head to the rock formations from the marina, to Lover's Beach, and to the Arch of Cabo chasing the mythical Kraken and whale watching along the way.
This tour highlights whales mating, nursing, and playing with their young calves.
Cabo Vacationers Contact
With prices starting at $21, this tour is known for being one of the most affordable in Cabo San Lucas.
With almost 20 companies offering whale watching tours, the show these creatures put on is something to marvel at and definitely worth the time and resources if you are planning to be in Cabo within the next few months.