With 250-260 days of sunny weather, it's no wonder Cabo San Lucas attracts over a million tourists each year. There are many things visitors can do to enjoy all that it has to offer. Here are ten you absolutely can't miss:
1. El Arco de Cabo San Lucas (Lands End)
Beautiful and breathtaking, "El Arco" is Cabo's most famous natural feature. Tourists enjoy watching sunrises and sunsets and this popular natural rock formation as well as scuba diving, snorkeling, and whale watching.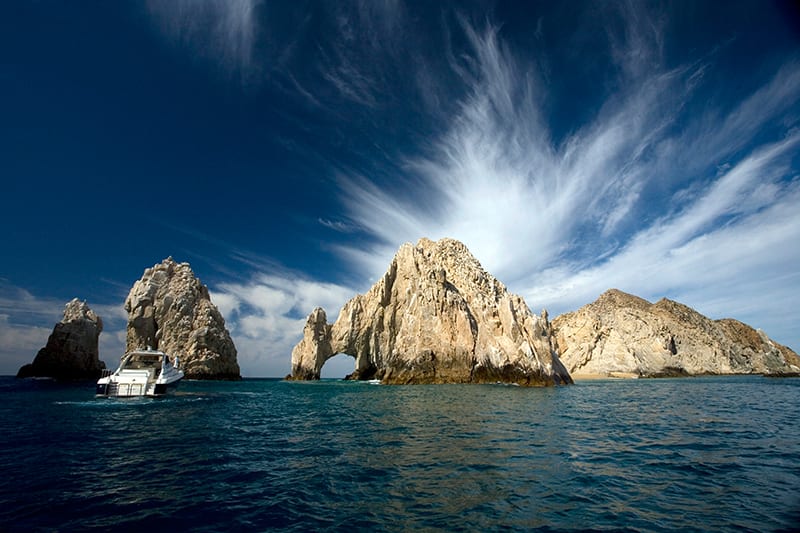 Arco de Cabo San Lucas C/O http://www.vmexicoalmaximo.com
2. Cabo Dolphins
The only dolphin center in the area is home to ten, professionally trained Bottlenose dolphins. From kids to adults, the whole family can enjoy a swim with these happy and playful animals.
3. Cabo Pulmo Coral Reef
Home to one of the most spectacular coral reefs, a whole day is recommended to experience and see all it has to offer. Activities range from hiking to Las Sirenitas' rock formations to snorkeling at Los Arbolitos beach.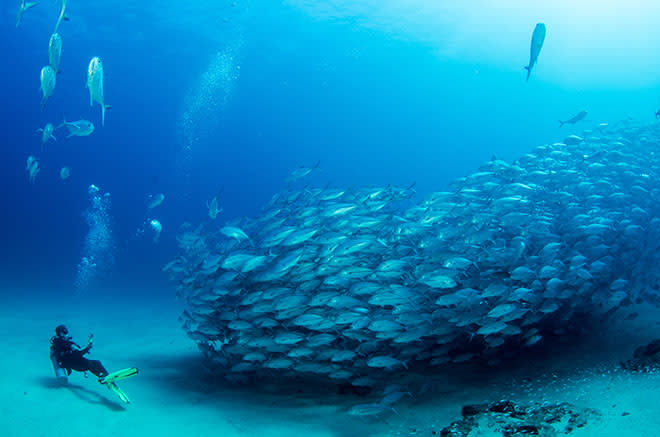 Cabo Pulmo Coral Reef C/O http://www.adventure-journal.com
4. A-maze-in Cabo Race
This fun and interactive race gives participants clues and puzzles. With the help of locals, the players must solve each one and compete in challenges along the way.
5. Cuadra San Francisco
As Los Cabos' only professional equestrian center, this is the place to go if you want to enjoy horseback riding. On a ranch, trail, or in a carriage, they accommodate all levels of experience and also offer lessons.
6. Chileno Beach
For a relaxing day on the beach with turquoise waters, Chileno Beach often has visitors making multiple visits during their stay. It is popular for snorkeling and swimming, and also features great local food, entertainment and nightlife.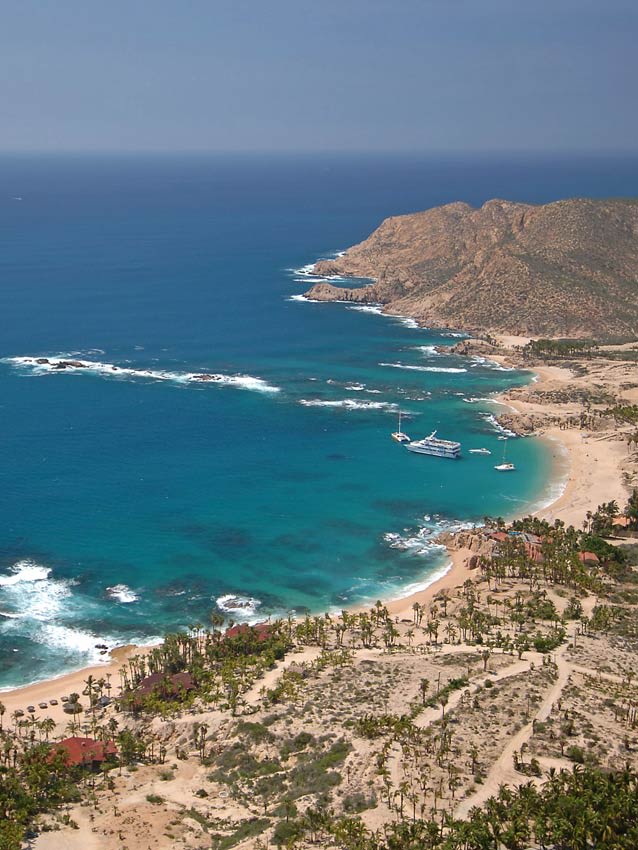 Chileno Beach C/O http://www.cabosanlucasbeaches.com
7. Sushi Time Sport Fishing
In boats called 'super pangas', people enjoy fishing for their seafood dinner. With bilingual, native, and experienced captains, this is a "must –do" that won't disappoint. . Reservations can only be made by phone or online.
8. Cabo del Sol Golf Club
With beach and ocean views, a day on the golf course can't get much better than Cabo del Sol. They feature a world-ranked Ocean Course as well as a par-72 Desert Course.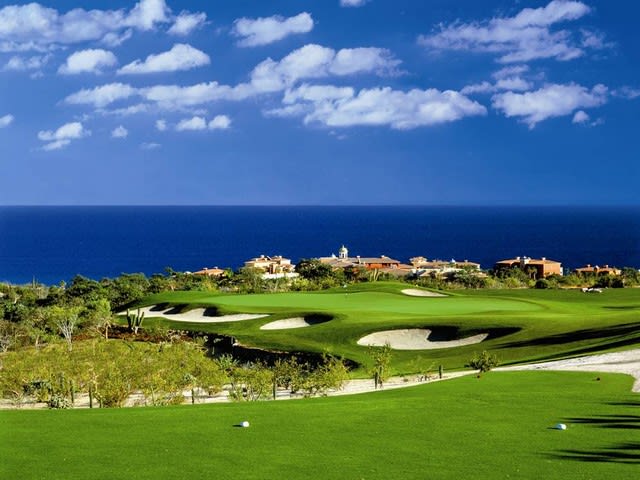 Cabo del Sol Golf Course C/O www.carnival.com
9. Visit Todos Santos
When needing to recharge from the busy nightlife that the area has to offer, Todos Santos is a new age, artsy relaxed town. It is also home to the famous Hotel California.
10. Lover's Beach
A strip of sand only accessible by panga, this beach is extremely romantic and intimate. Play in the ocean, sunbathe, pack a picnic for two or have the boatman pick you up in time for lunch.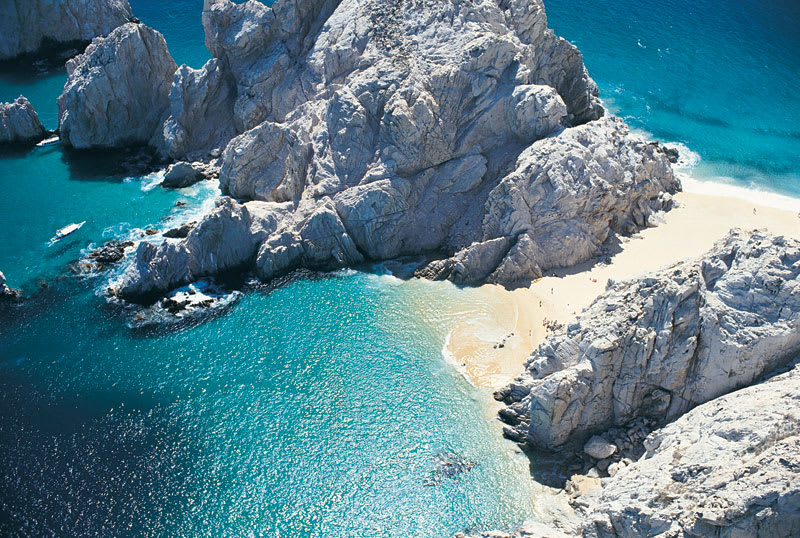 Lover's Beach C/O www.cabosanlucasbeaches.com
Along with many other activities, Los Cabos is a tourist destination because of its beautiful weather, perfect beaches, exhilarating nightlife, and relaxing atmosphere. From the single traveler to the large family, any and all people can enjoy a vacation here.
With all of these activities in mind, the only difficult part about this vacation is deciding which ones to do and when. Perhaps an extended vacation is in order.