Despite the effects of the recent hurricane, Los Cabos has many restaurants, businesses, and hotels fully functioning with others expected to be ready by early to mid October. Along with the reopening of the airport expected to take place any day, this is great timing for a beautiful vacation season.
October is when the area prepares for its peak season, and most websites advise to plan a trip for October or November in advance due to climbing hotel rates.
With temperate waters home to sailfish, tuna, blue marlin, and wahoo, it is no wonder why the fall in Cabo is full of fishing tournaments.
Here are a few events to expect in October:
October 12: Dia de La Raza / Todos Santos Fair & Festivals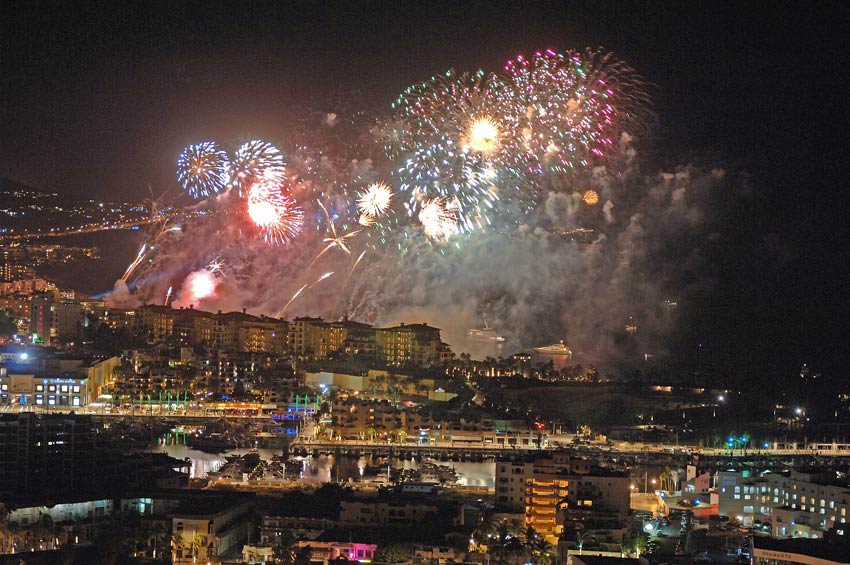 Fireworks over Los Cabos C/O http://www.loscabosguide.com
Celebrations for La Dia de La Raza commemorate Columbus arriving to the Americas as well as the introduction of the Mexican Mestizo race, a combination of indigenous and Spanish peoples.
Todos Santos is a festival and fair that celebrates the patron saint, Nuestra Señora del Pilar. Live music, dancing and celebrating take place for most of the week during the day in the plaza and at night on the zocalo.
October 14-18: 16th Annual Los Cabos Billfish Tournament: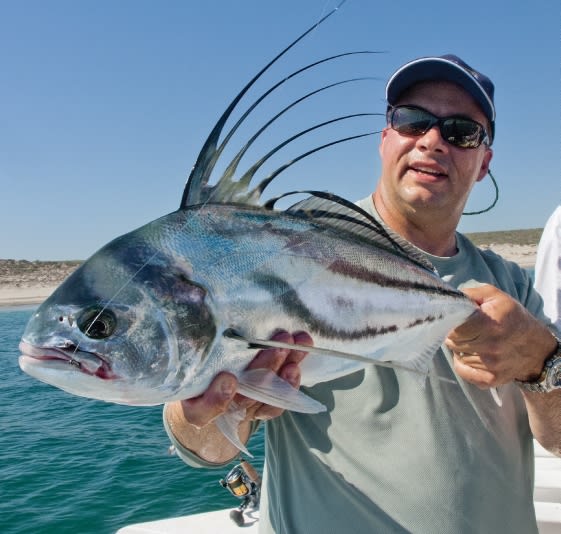 Billfish Tournament in Los Cabos C/O www.marlinmag.com
Competitors and big-game vessels from around the world participate in the Annual Los Cabos Billfish Tournament. They come from all around the world; places like Papa New Guinea, Italy, Finland, and Australia. With $850,000 in cash and prizes, it's a no brainer as to why people would travel so far for this competition.
Local restaurants treat participants with coupons and discounts as a perk for joining in the tournament. Specials include 'cook-your-catch' meals, free margaritas, food, and more.
All of this information and more can be found at: www.loscabosbillfishtournament.com
October 17-19: 12th Annual Bisbee's Los Cabos Offshore Tournament
Bisbee's Los Cabos tournament is more laid-back than others, and is also considered a social event where friends meet up, exchange stories, and fish before the big Black and Blue tournament mentioned below.
October 21-25: 32nd Annual Bisbee's International Black and Blue Tournament

Los Cabos: Black & Blue Fishing Tournament C/O www.bisbees.com/
This tournament started with six teams and has grown to include over 150 teams. Back in 2006, it had the largest payout in sport fishing history. Open to both charter and private boats with over $4 million in prize money, this competition is the "world's richest billfish tournament".
Lasting for five days, tournament crowds of thousands gather to eat, party, and shop in the beautiful marina as they witness giant fish weigh-ins in front of the world famous Puerto Paraiso Entertainment Plaza.
More information about these tournaments can be found at: http://www.bisbees.com/
In 2012, Bisbee's Black and Blue Tournaments donated $208,000 to charity. It is no surprise that the Bisbee family was quick to act in aiding the area following Hurricane Odile.
They have created a Los Cabos Hurricane Relief Fund and donated an initial $250,000. The donations help support residents and businesses by providing emergency funds and housing for local charter boats.
This fund helps families rebuild existing homes while also providing them with temporary shelter and transportation.
Donations can be made at: https://bisbeesconservationfund.org/donate/CaboRelief
With planned festivals and celebrations, a promising sport fishing season, and a resilient Los Cabos, we are in for a beautiful vacation season starting this October.