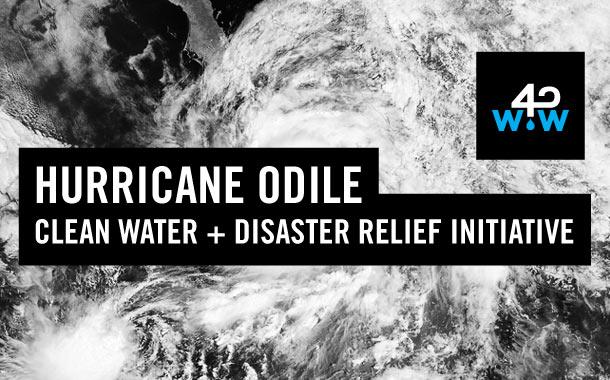 Waves for Water Hurricane Relief Effort
C/O Waves for Water


Just two weeks ago, Hurricane Odile wrecked the southern coast of Baja California, the most powerful storm to ever slam the area. During the hurricane's course, the city of Cabo San Lucas and many others experienced power outages, food and water shortages, and significant structural damage. There is little doubt that complete restoration will take time, energy, and quite a bit of patience.
In Hurricane Odile's aftermath, however, inpiduals and organizations all over the country are making efforts to contribute to Cabo's slow but steady recovery.
From CanadaCares4Cabo, whose primary goal is to provide children with the supplies to get back to class, to Wayne Bisbee's Relief Fund, which will go toward building shelters and helping sport fishing operators get back in the water to support their families, it is clear that relief efforts are addressing a wide range of areas that need assistance.
The SIMA Humanitarian Fund has been no exception to the Odile relief efforts.
SIMA, otherwise known as the Surf Industry Manufacturers Association, is the official working trade association of over 300 surf industry suppliers, including well known brands such as Roxy, Hurley, and Billabong. Founded in 1989, SIMA is a non-profit organization which serves to promote awareness and participation in the sport of surfing, support oceanic environmental efforts, and provide programs and services to assist members in their business operations.
The SIMA Humanitarian Fund was originally established to support various surf or boardsport social and humanitarian non-profit organizations whose efforts focus on improving the quality of life, health, and general welfare of people.
To date, the 501(c)(3) charitable non-profit foundation has raised over $1.6 million for a variety of humanitarian causes, operating through a grant-making program.
SIMA Humanitarian Fund's official fundraising effort is "StokesMe," and in response to Hurricane Odile, StokesMe has accelerated its grant to longtime beneficiary, Waves for Water, with an immediate disbursement of $5,000. It has encouraged the rest of the surf community to follow suit with such efforts.
Waves for Water's general mission is "to get clean water to every single person who needs it." Led by former pro-surfer Jon Rose, the non-profit organization has mobilized an emergency response team to help the Baja California areas that have seen the most damage.
According to the project website, the first phase of Waves for Water's effort will focus on providing access to clean water, particularly to those in temporary shelters. Jon sounds hopeful, suggesting, "We have good local leads already, both in resources we will need and in targeted intel from the hardest hit areas. Now it just becomes a process of matching the two together."
Current SIMA Humanitarian Fund President Ross Garrett said, "Cabo and the surrounding area is a key area for the surf community and the surf industry. The situation there is much worse than people might imagine, and Jon and his team will be able to make an immediate and lasting impact on the recovery." As well, past SIMA Humanitarian Fund President Fernando Aguerre said he would match donations up to $5,000 for every dollar donated to Odile relief.
No matter the source, it appears that these efforts will certainly put Cabo on a pathway of complete recovery.