Ivanhoé Cambridge is partnering up with real estate private equity firm Black Creek Group in order to invest up to $500 million in assets into various areas of Mexico real estate.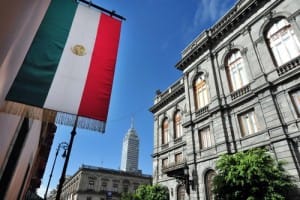 ℅: https://www.pehub.com
Ivanhoé Cambridge is a real estate subsidiary of the Caisse de dépôt et placement du Québec, a leading Canadian institutional fund manager. Its portfolio consists of mainly shopping centers, office, and multi-residential properties, according to its website.
Black Creek Group is represented by Kirkland and Ellis LLP. Founded in 1993, they are an institutional real estate firm based in Denver, Colorado. Founded in 2007. their Mexico investment platform is called MIRA and is a fully integrated real estate investment and development platform.
MIRA Companies develops master-planned mixed-use residential communities and large-scale urban infill communities targeting the growing middle-class population in Mexico. For example, projects of theirs have been town centres with retail, office, and residential components.
Through five Mexican real estate platforms, Black Creek has about $2.1 billion invested in industrial, residential, retail, and infrastructure assets.
Gary Otten, managing director and head of real estate debt strategies for MetLife Real Estate Investors, spoke about investments in malls and industrial-grade industrial properties, claiming that the cash flows from these two property types are expected continue in growth, "thereby making them sound mortgage investments."
As for 2015 as a whole, Otten stated that he is hopeful for the market's continuing discipline in the lending and borrower front, and that the market is relatively healthy with a lending supply exceeding demand.
Ivanhoé Cambridge is dedicated to prudent and profitable long-term real estate investments. As first-rate asset managers in the industry, they rigorously monitor manager performance and develop clearly defined business plans for their properties in order to maximize their value and performance.
"Our venture with Ivanhoé Cambridge underscores the tremendous investment opportunities in Mexico and the strength and potential of MIRA's platform," said Jim Mulvihill, a Black Creek founding partner. He continued, "We look forward to working with Ivanhoé Cambridge and continuing to develop world-class urban communities in Mexico."
Ivanhoé Cambridge is investing in mixed-use urban communities in main cities within Mexico that includes Mexico City, Monterrey, and Guadalajara.
The initial investment of over $100 million will be focused on residential development in Cuajimalpa, a borough of Mexico City. This borough is also located near the Santa Fe business district and the project includes two condominium buildings estimated to have 479 units about 500,000 square feet of salable area.
This is a big step for Ivanhoé Cambridge by setting a major foothold in Mexico; their assets before this investment were at about $40 billion in Canada, the United States, Europe, Brazil, and Asia.
Rita-Rose Gagné, Ivanhoé Cambridge executive VP for growth markets, said in a statement, "The investment is part of Ivanhoé Cambridge's strategy of developing a long-term, active presence in growth markets. The economic growth and demographic trends in Mexico are producing a large and sustained local demand for commercial and residential real estate."