In need of a getaway? Los Cabos is a destination for anyone and everyone to enjoy! This charming beach city is home to family-friendly resorts that host a variety of activities, including horseback riding, whale watching, zip-lining and water sports. Honeymooners may sunbathe on warm beaches and enjoy romantic dinners with unbeatable views.
From one end of Los Cabos to the other, families, friends and couples will find plenty of fun both on land and sea. When the sun goes down, however, things really heat up – Cabo has an exciting nightlife that you don't want to miss!
Whether your tastes prefer a night of live music and close company, or partying until the break of dawn, there are options for every kind of vacationer.
Here are some late night fun spots that won't disappoint:
1. Cabo Wabo Cantina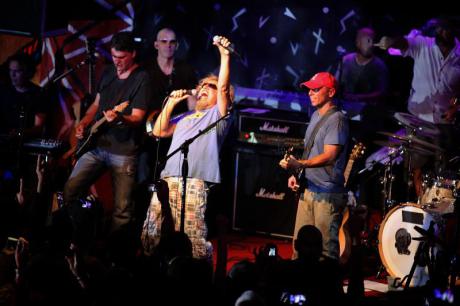 Sammy Hagar at Cabo Wabo Cantina
C/O www.hardrockhideout.com

Open since 1990, Cabo Wabo Cantina entertains its guests with live music and entertainment daily. Known for hosting top celebrities and musicians from all over the world, the venue is also open 7 days a week for lunch and dinner, serving delicious seafood and Mexican dishes.
The popular spot was founded by rock musician Sammy Hagar, who claims, "Cabo Wabo is a lifestyle. Something that requires only a willingness to enjoy your life and embrace all that makes you happy. That's the reason the Cantina was created."
2. Nikki Beach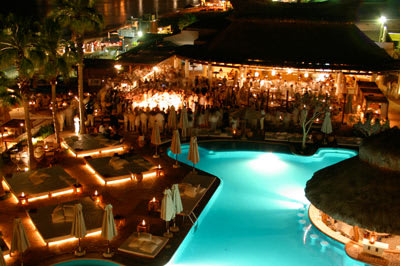 Nikki Beach Night Club
C/O www.cabovillas.com

For those who can't seem to stay away from the water, Nikki Beach offers plush lounge beds poolside, with a view of the iconic Arch of Cabo San Lucas. All day lounge parties keep guests entertained, along with weekly themed events.
Located on the beautiful shores of Medano Beach at the popular Me Cabo Hotel, the party at Nikki Beach continues inside the resort at Passion Club and Lounge. On Thursdays, DJs open up in the lounge with a dance floor scene that goes until 4 AM.
3. The Hard Rock Café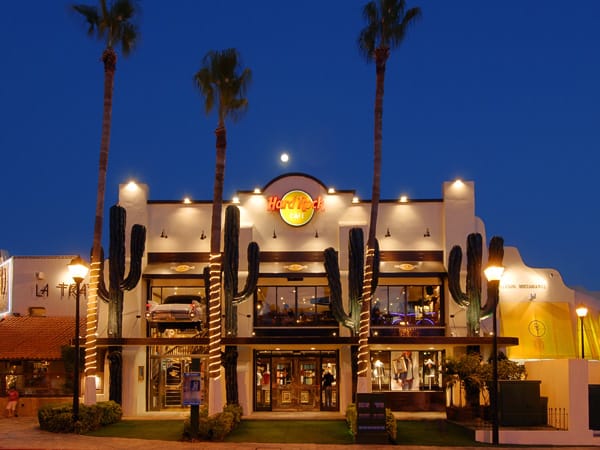 Hard Rock Cafe, Cabo San Lucas
C/O www.ststravel.com

With 175 locations in 53 countries around the world, The Hard Rock Café is a sure crowd-pleaser. Whether you come to see John Lennon's t-shirt or for the classic menu items that vary little from location to location, you can count on this family-friendly eatery to provide good music, a fun rock-and-roll theme, and delicious food served all night long.
4. El Squid Roe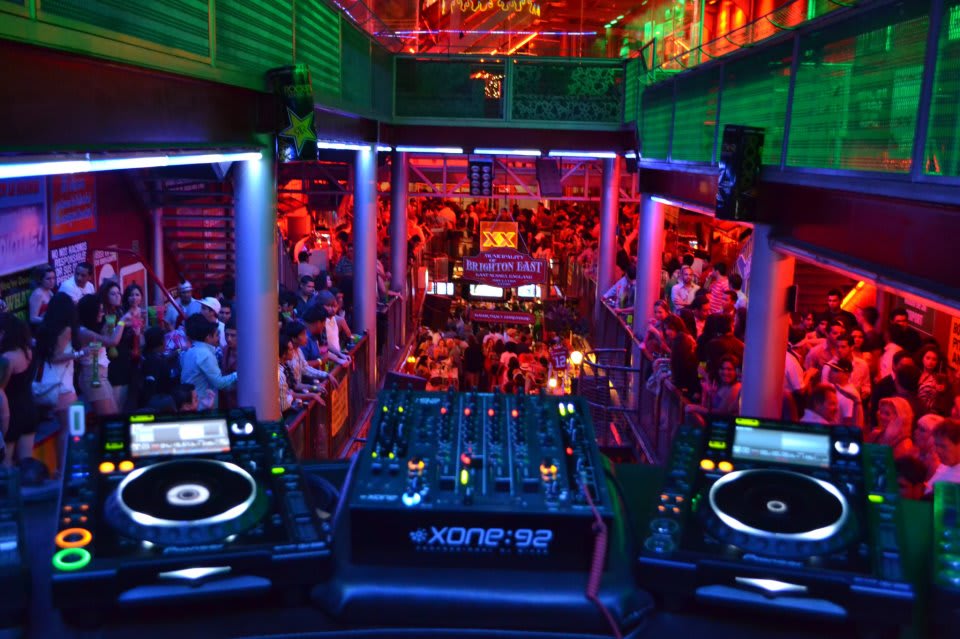 El Squid Roe Night Club
C/O www.wantickets.com
Located just across from The Hard Rock Café is El Squid Roe, a three-storied night club, dance hall, and restaurant all in one. The perfect place to let loose and have some fun, El Squid Roe is frequently visited by Enrique Iglesias, Michael Jordan, and Beyonce.
One visitor said, "Your dancing shoes are gonna end up with some thin soles." If you love to dance, El Squid Roe is a must see!
5. Los Cabos Winery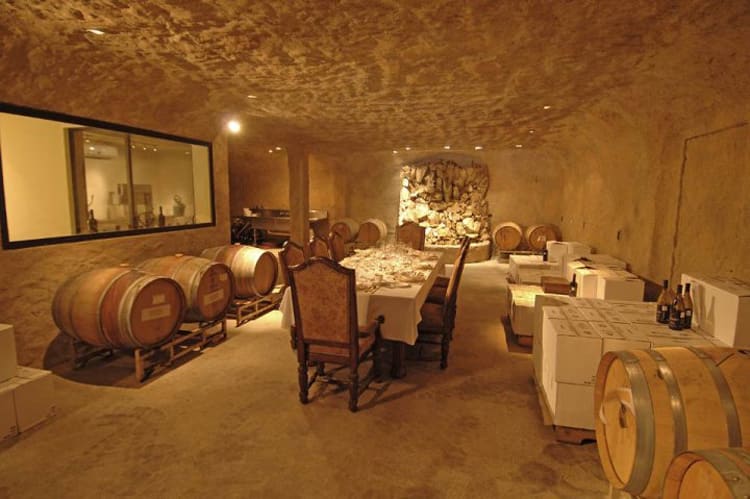 Los Cabos Winery
C/O www.justluxe.com
For more relaxed vibes, the Los Cabos Winery offers a barrel aging wine cave, bottling and labeling facilities, wine tasting, wine lounge, and a wine and spirits retail store. Live music entertains guests Wednesday to Saturday nights.
Check out the winery for a glass of your favorite wine, some tasty tapas, and a night of classical and jazz music.