"Queremos Halloween!" or "we want Halloween" is what trick-or-treaters in Cabo, Mexico shout door to door on October 31st.
Candy and toys given out are made to resemble coffins or skeletons to personify death, or La Muerta. Items like these can be found in stores throughout the country during this time.
Candles, seasonal flowers, and wreaths are also sold for the Day of the Dead.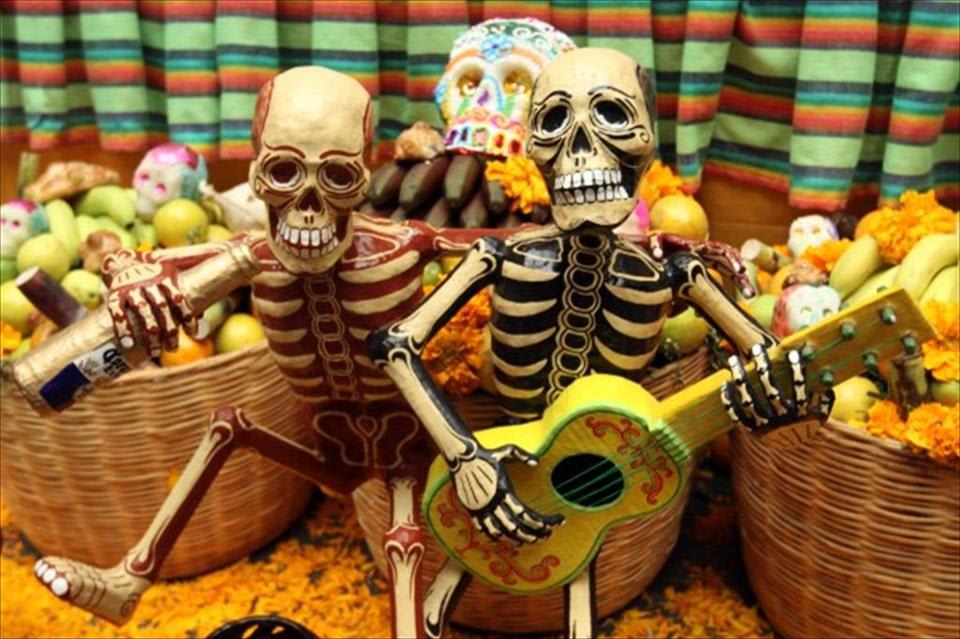 Cabo: Mariachi Skeletons C/O: http://cabosanlucasblog.info
Do people wear Halloween costumes in Cabo? Yes. Considering the high volume of tourists, costumes are a normal occurrence for Halloween in Mexico. Activities for day and night might just leave you in need of a few costumes.
Downtown Cabo is the perfect place for night of Halloween.Parties and events take place over Halloween weekend at the many clubs and bars in the area like Squid Roe and Baja Junkie. Walk around or bar hop in costume and enjoy the holiday.
Of course children can enjoy many activities during this weekend also. The Puerto Paraiso Mall has a costume contest for kids. Many of the resorts and hotels put on events for children as well.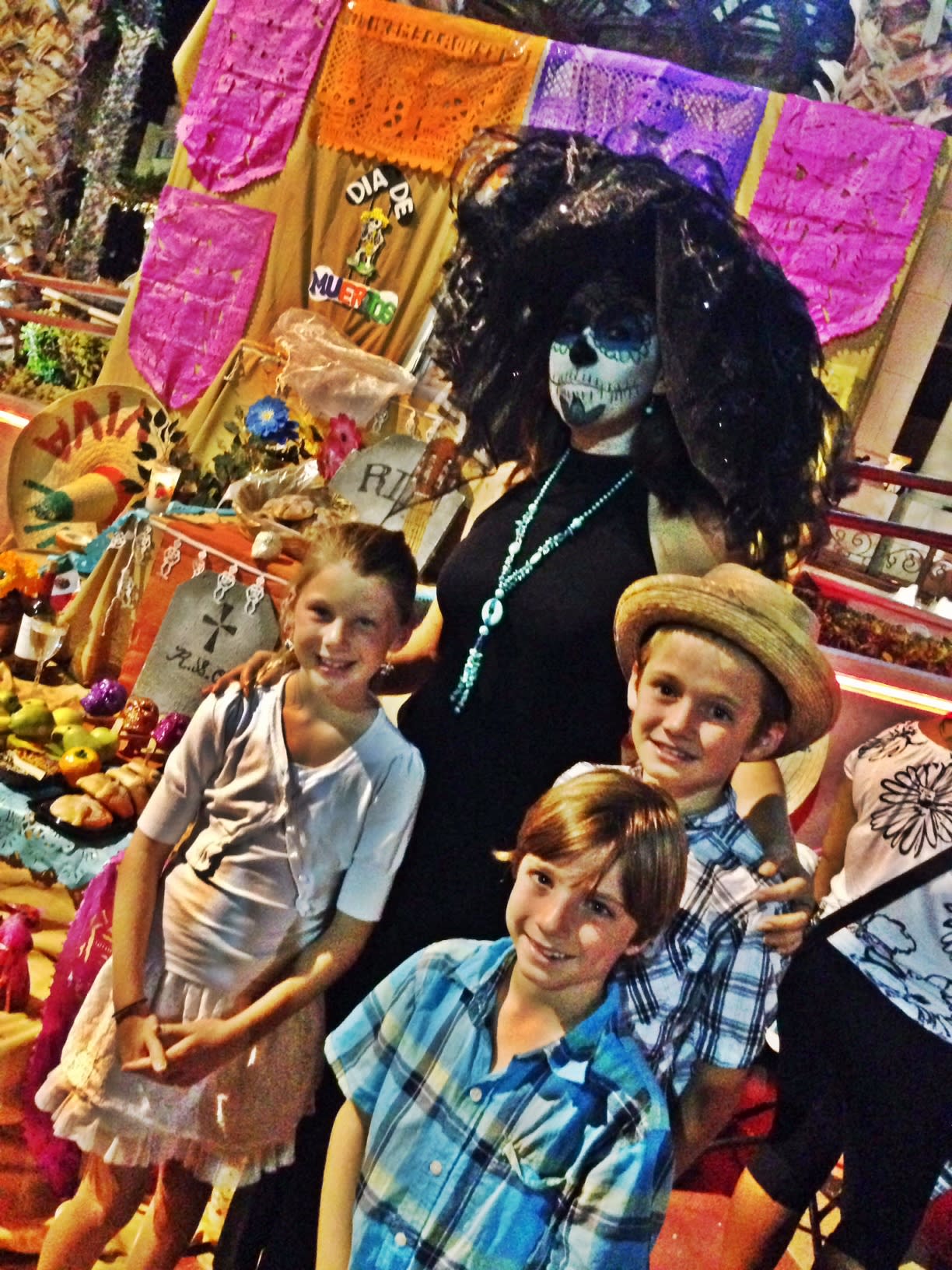 Cabo San Lucas, Day of the Dead C/O: http://ocmomblog.com
One thing to keep in mind is that Halloween and Day of the Dead are completely different holidays. Halloween is geared towards partying and having fun, and it is more of a tourist holiday taking place on October 31st.
Day of the Dead is a more of a religious holiday that takes place on November 1st and 2nd. It is also known as All Soul's Day or Día de los Fieles Difuntos.
On this day, people remember their loved ones who have passed away.
Starting November 1st, Mexicans put together altars for loved ones. Sugar skulls, marigolds, the persons favorite foods, beverages, and mementos fill the memorial; they aim to embody the special things the individual loved throughout his or her lifetime.