Sunny Los Cabos has long been known to attract honeymooners, sport fishermen, and spring-breakers. Even so, the tropical destination has tons to offer for the vacationing family.
Families looking for a warm vacation with plenty of activities to take up the week will find lots to do in Los Cabos. Whether your family is full of young ones who just want to hang out poolside or you have some older kids who want to stay active, believe us when we say, there is something for everyone!
We've put together some of our favorite family-friendly activities here:
1. Swim with the dolphins!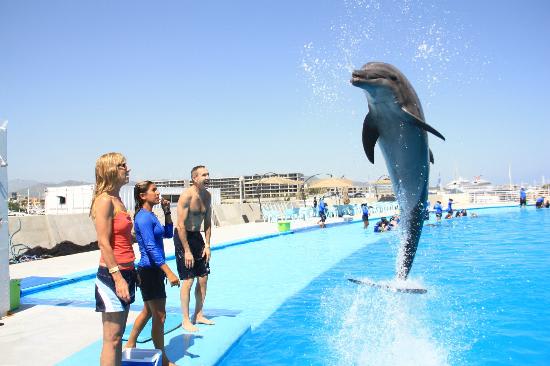 Cabo Adventures offers a variety of dolphin programs for families to enjoy.
http://www.tripadvisor.com
Swimming with dolphins is a favorite activity amongst many families visiting Cabo. Cabo Adventures, one of Cabo's leading tour and activity operators, offers a variety of experiences depending on age and desired interaction. Those who opt in for the Dolphin Experience get the chance to learn from dolphin experts, who will teach them all about dolphin anatomy, physiology, and their unique characteristics. Guests who purchase the package also get the opportunity to ride across the pool with a dolphin. Children as young as 4 are able to participate.
Those who want a more extensive experience can opt to be a dolphin trainer for the day. Guests become a part of the team and enjoy a full day's work of learning and having fun caring for one of the most intelligent and enchanting mammals in the world.
2. Relax at the beach.
If you're looking for some simple rest and relaxation, Cabo has tons of beaches to lie out and soak up some sun. Just make sure to watch out for currents and swift waves. The best beach to take a dip in is Medano Beach, conveniently located at the heart of Cabo San Lucas.
3. Take a zip-line tour.
With Cabo Adventures, you can also enjoy Mexico's longest, highest and fastest zip line. With speeds of up to 60 mph and a length of over 1,200 meters, this is an experience you and your family don't want to miss!
Children at least 8 years of age may participate. Families will definitely get the opportunity to bond as they get over their fears and enjoy the adventure of a lifetime!
4. Make the trek to Wet Fun Water Park.
The Wet Fun Water Park is located approximately 20 minutes from San Jose and 45 minutes from Cabo San Lucas. Catering to all age groups, you can spend hours of fun splashing around in the pools, shooting down slides, and climbing through the pirate ship.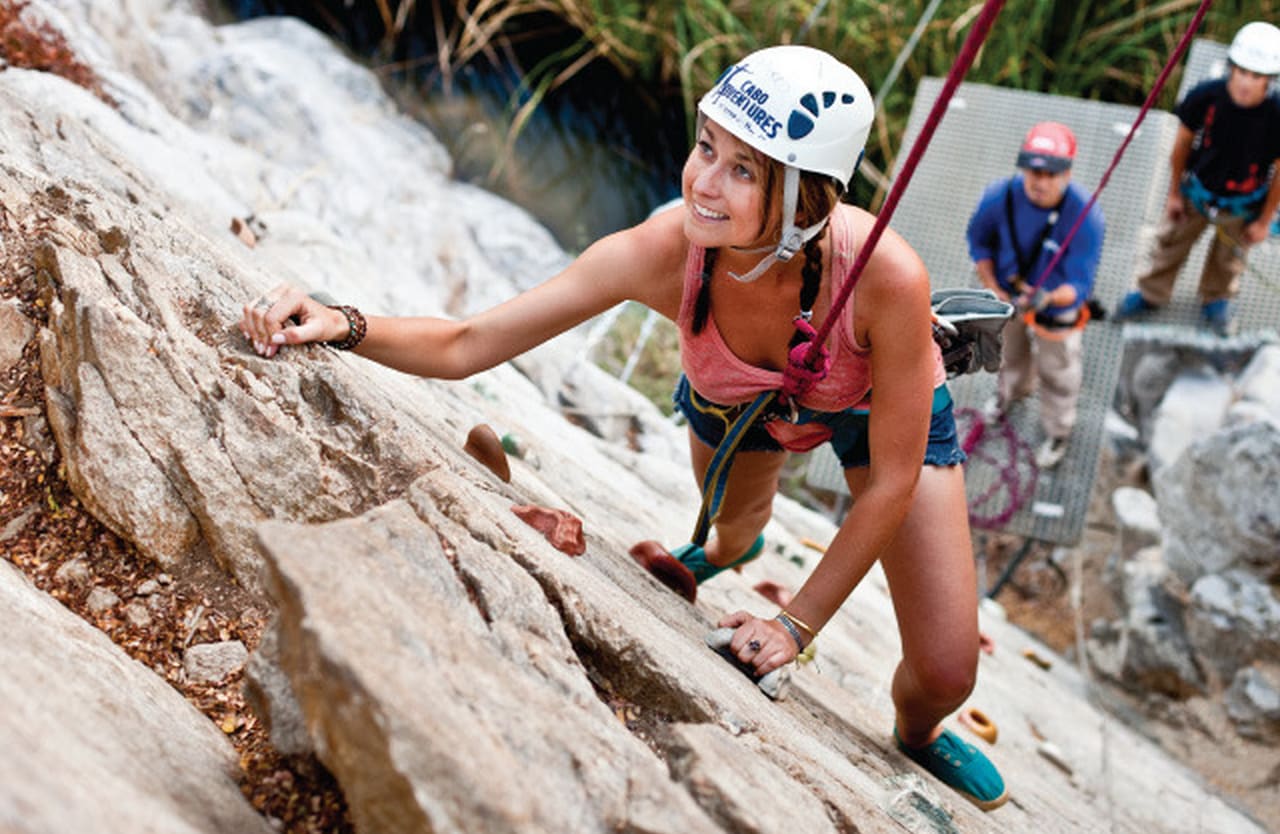 Cabo Adventures also offers zip line tours and other outdoor activities for the most active families.
http://www.cabo-adventures.com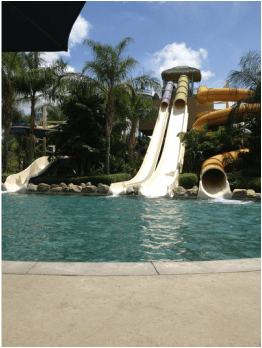 The Wet Fun Water Park is perfect for families trying to cool off!
http://www.thecabolife.com
These are just a few of the activities you and your family can take part in on your next trip to Cabo. From horseback-riding to whale watching and even taking part in the annual turtle release events, there is much more to explore and discover! Have fun adventuring!