With average temperatures around the mid-80s, it's nearly impossible to find a time when there isn't something happening in Los Cabos. Whether you're trying to visit during the cooler months or embrace the tropical weather, there really is no bad time of the year to visit.
Looking to visit soon? Los Cabos always offers an eclectic mix of both new and old events, and they're definitely all worth checking out! Here are a few of our recommendations:
Cabo San Lucas Circuito Cultural Art Walk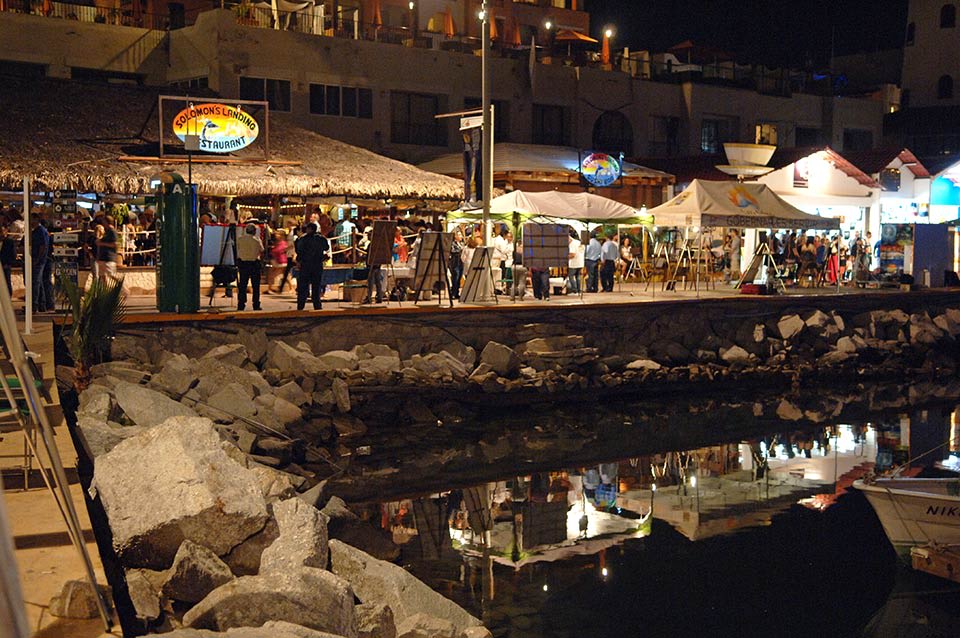 Cabo's Circuito Art Walk recently launched in January.
℅ http://www.circuitoculturalcabo.com


The new Circuito Cultural Art Walk launched in late January and is expected to continue every Saturday through July. The evening experience features artwork, music and dance performances by local talent, and jewelry displays. This is an event you'll want to bring your kids to, as arts and crafts lessons are provided for all children!
Recent participants have included painter Hugo Cesar Aguilar, sculptor Enrique Flores Nieblas, and wood artist Manuela Toribio.
Every Saturday from 6 to 10 pm, one may observe both locals and visitors exploring the new art walk at the Cabo San Lucas Marina. With much to do, much to see, and a beautiful backdrop to accompany the event, the Circuito Cultural Art Walk is a definite must-see.
Cabo Marine Show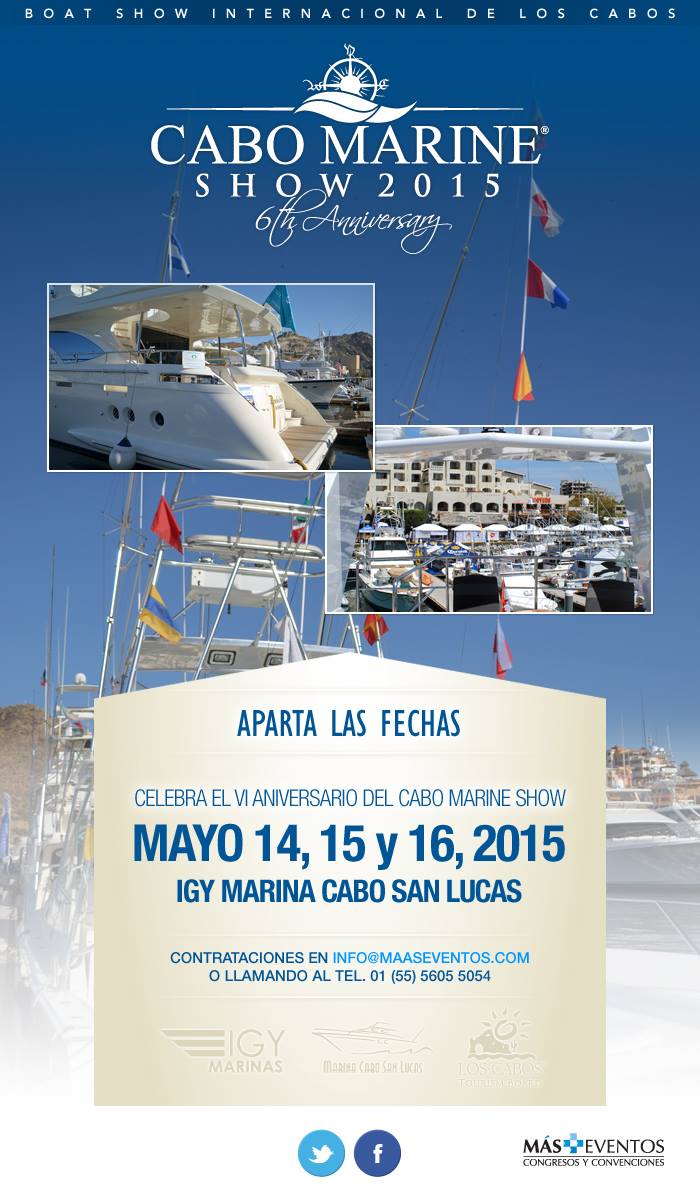 The 6th annual Cabo Marine Show will be taking place in May.
℅ http://www.facebook.com/cabomarineshow


Mexico's top boat show and marine products expo is set to return for its 6th year! The Cabo Marine Show, which will take place May 14th, 15th and 16th, will also be taking place at the Marina.
This year's event is expected to be bigger than ever. Said Oscar Avalos, a partner of the show, "Last year, we had great yachts on display with vendors from Southern California such as United Yacht Sales, Hallmark Yachts and Emerald Pacific Yachts, just to name a few. We also had the pleasure of exhibiting beautiful sport fishing vessels and yachts from local vendors such as Pisces Group Cabo."
Panterra Eco-Expeditions

Panterra's Eco-Expeditions are a great way to explore the more hidden parts of Cabo.
℅ http://www.panterra.com

If you're looking to do something a bit more adventurous, check out Panterra's eco-expeditions!
For over 25 years, Panterra has specialized in eco-expeditions throughout the Baja Peninsula. This year's expeditions features a host of new programs and exciting adventures. From pe expeditions featuring the Sea of Cortez and whale sharks to Young Naturalist expeditions for the early scientist, there's something for everyone!
Panterra's vision is "adventure travel with a purpose", so be ready to learn something new and have the time of your life.
As always, have fun exploring Cabo San Lucas!