With the end of Spring Break just behind us and summer still out of arm's reach, Los Cabos may get a tiny break from the large crowds of young college students, couples and families that frequent its shores.
To keep the spirit of Spring Break alive for a little longer, however, we thought we'd highlight five of Cabo's best annual celebrations, and why you should be there for them the next time around.
1. Carnaval
An indulgent, over the top festival that is celebrated in many locations around the world, Carnaval takes place on March 5th in Los Cabos.
Carnaval is meant to be a celebration of pleasure prior to the fasting period of Catholic Lent, and as a result, it takes place on the weekend prior to the start of Lent.
The holiday is celebrated with feasting, parades, drinking and dancing in the streets, among other things.
2. Festival of San Jose del Cabo
In the same month as Carnaval, the Festival of San Jose del Cabo is an 11-day festival lasting from March 8th to March 19th each year. The festival honors the city's patron saint, San Jose.
On March 8th, the festival is kicked off with evening parties, and continues with carnivals and parades on the following days.
Food booths and venues are scattered all over downtown San Jose del Cabo, carrying items such as hot tamales, sweet pumpkin candies and other tasty treats.
If you're planning to head to Los Cabos in March, it may be a good idea to come right before Carnaval, and catch the beginning of the Festival of San Jose del Cabo as well!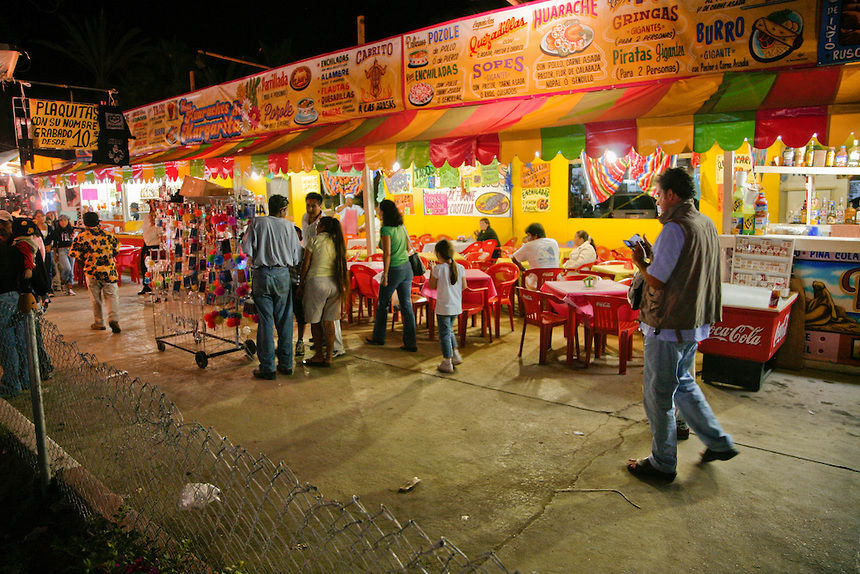 Festival of San Jose del Cabo C/O: www.cdn.c.photoshelter.com
3. Stars and Stripes Fishing and Golf Tournament
Though not a festival, the annual Stars and Stripes Fishing and Golf Tournament is still a good time, and offers something different than the usual music, food, dancing and parades at many Los Cabos festivals.
Usually at the end of June or early July, the tournament has been held since 1996, and raises millions of dollars annually. The proceeds go to children in both the U.S. and Mexico.
Stars and Stripes is a 4 day long event that includes, as the name conveys, both a fishing and a golf tournament.
For those who frequent Los Cabos in order to fish or golf anyway, visiting during this tournament is a great way to have some extra fun and raise money for a worthy cause!
4. Mexican Independence Celebration
On September 15th, the famous Independence Eve Celebration takes place in Los Cabos, on the day before Mexican Independence Day.
The central plaza is filled with what are called revelers, participating in the traditional cry for independence, known as the grito. There are also fireworks, live folk dancing and mariachi bands.
The next day, the festivities continue with a parade through the center of town, speeches, picnics and more.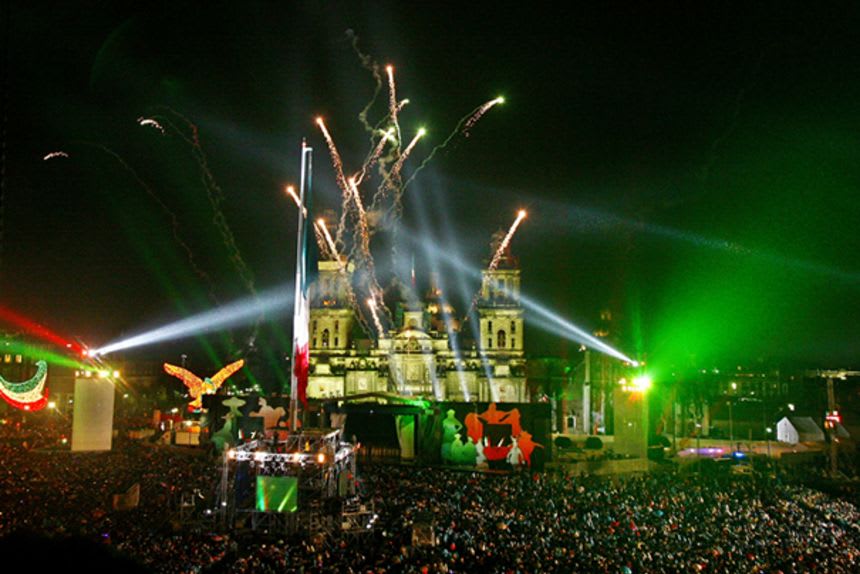 Independence Day Celebration Cabo C/O: www.glogster.com/media
5. Fiesta de Cabo San Lucas
Honoring the patron saint of San Jose del Cabo's sister city, Cabo San Lucas, the Fiesta de Cabo San Lucas takes place on October 18th.
The streets are usually closed off for a downtown parade, with dancing, music, and food vendors taking over in the evening.
If you miss the Festival of San Jose del Cabo in March, or September is simply a better time for you, then be sure to catch the Fiesta de Cabo San Lucas instead!