At our brokerage REmexico Real Estate in Cabo, we're constantly meeting and working with new real estate buyers in the area. Our journey with new clients and prospects begins with pricing, market trends, community information, floor plans & décor, and much more.


No matter your budget or style, the question begs asking: What are you really buying when you purchase your vacation or full-time home in Cabo?
The answer is simple. Cabo is a Lifestyle. Sometimes our clients and even our agents get so bogged down on the details of the property that they lose sight on what the real goal is. The goal is to own a piece of this beautiful paradise "La Baja" and enjoy family trips and extended stays, and to really soak in the experience of Cabo.

We have the distinct pleasure of being able to hand over the keys to our clients at the end of closing a sale.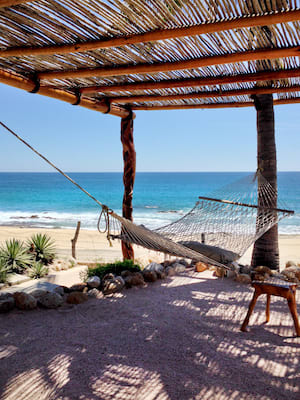 But, rarely is it about the property itself. The smile we see on our clients' faces at closing is the realization that their dream has become a reality, and that they are now residents of this charming place.
It's an honor for us at REmexico Real Estate to be a part of each client's lifestyle purchase. It truly changes people, and we can see in them what we saw in ourselves when we took that leap of faith and moved to Baja.
With a year-around calendar full of fun and exciting events like the Los Cabos Open of Surf, the new ATP Professional Tennis Tournament, The Bisbee's, Sammy Hagar's Birthday Bash week, and much, much more, there is constantly something fun to do as a resident and owner in Cabo. Not to mention the pristine beaches and desserts, award-winning restaurants, art, music, wildlife, and everything else you imagine when you think "Cabo Lifestyle".
As we approach the return of our high- season this fall, we can see that the end of 2016 and the beginning of 2017 already look incredibly promising for both our real estate and our resort markets.
Lifestyle is a choice. And there's no better choice than beautiful Los Cabos.

By: Blake Harrington



About Blake: Managing Partner of REmexico Real Estate/CaboRealEstate.com and has sold over $40,000,000
in Baja real estate since 2013. From 2014-2015 Blake was featured in two episodes of HGTV's House Hunters International.
REmexico Real Estate has two offices in Los Cabos, one in Cabo San Lucas in Plaza Bonita and another in
San Jose del Cabo's Art District. You can reach Blake at Blake@CaboRealEstate.com.