The Cabo Bucket List by Blake Harrington October 5, 2015
You love Baja. You love Cabo. And, you understand and recognize how special this region of the world is! So here's the question for you frequent visitors and residents, how "Cabo" are you?!! How many of these activities can you check off the list? Ready, Set, GO!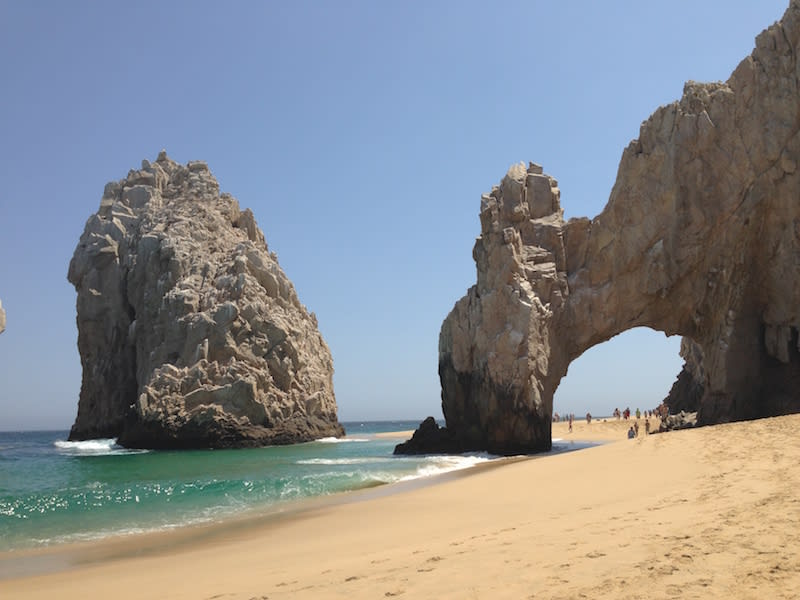 WALK UNDER "EL ARCO"
One of the rarest sights to see and maybe your most challenging experience on The Cabo Bucket List is walking under the well-known landmark "El Arco" (The Arch). Only happening every 4-5 years, when the tide is low enough, you can walk through the center of the Arch. Although you'll see many pictures in magazines with people under the arch, it's actually not very common.
Did you know? – After the September 2014 Hurricane Odile, divers uncovered "The Lundenberg", a shipwreck dating back to 1954 at the sea floor near The Arch.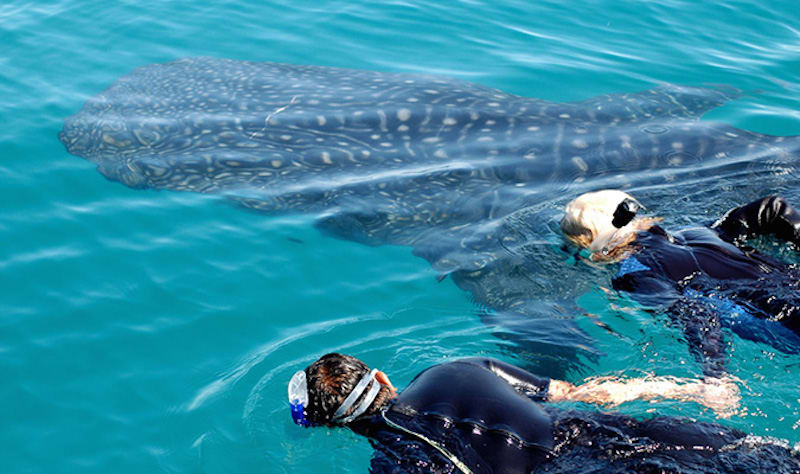 SWIM WITH THE WHALE SHARKS (LA PAZ)
An hour and a half north of Cabo lies the State of Baja California Sur's capital, La Paz. One of the most exhilarating experiences you'll have in your lifetime is to swim the Whale Sharks, the largest fish in the ocean. Tours to swim with these peaceful giants can be done each winter, and it's truly a unique experience.
Did you know? – With a lifespan of around 70 years, the Whale Shark has been in existence for nearly 60 million years.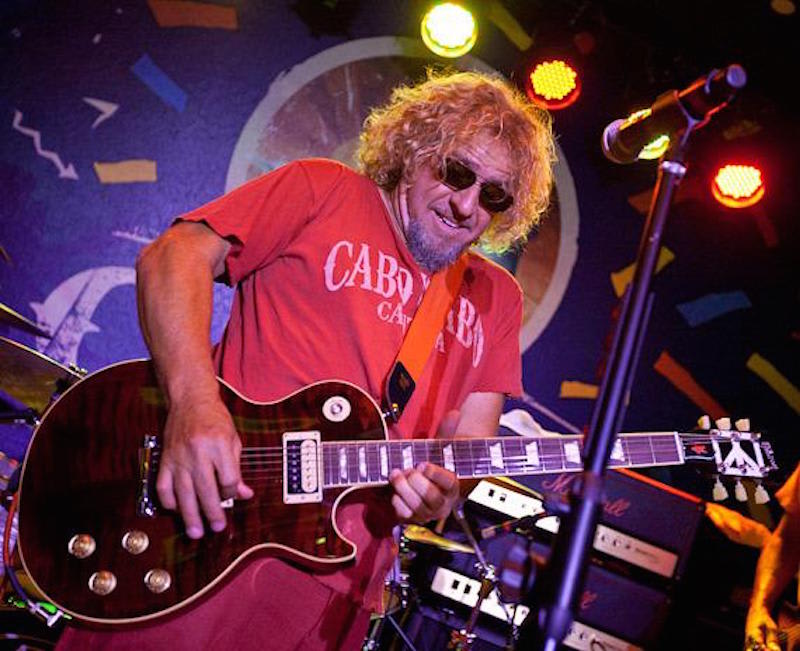 SEE SAMMY HAGAR LIVE AT CABO WABO
Rock and Roll Hall of Famer and former front man of Van Halen, Sammy Hagar opened his Cabo Wabo Cantina in 1990 when Cabo was mostly dirt roads traveled on by ATV. At the time, the area was still a small sleepy fishing town, but caught the attention of "The Red Rocker" who became a frequent visitor and eventually a resident.

Fast forward 26 years and the walls of Cabo Wabo Cantina are covered in photos of legendary performers who have graced its stage. Famous musicians include Stevie Wonder, Toby Keith, Kenny Chesney, Slash, Ted Nugent, John Mayer, and many others.

Each October, Sammy does a run of live shows for his annual Birthday Bash and invites musicians and celebrities from around the world. You never know who's going to walk onto the stage! Sammy also frequently makes unannounced appearances at Cabo Wabo throughout the year.
Did you know? – Cabo Wabo also has other locations in Las Vegas, Lake Tahoe, and Los Angeles.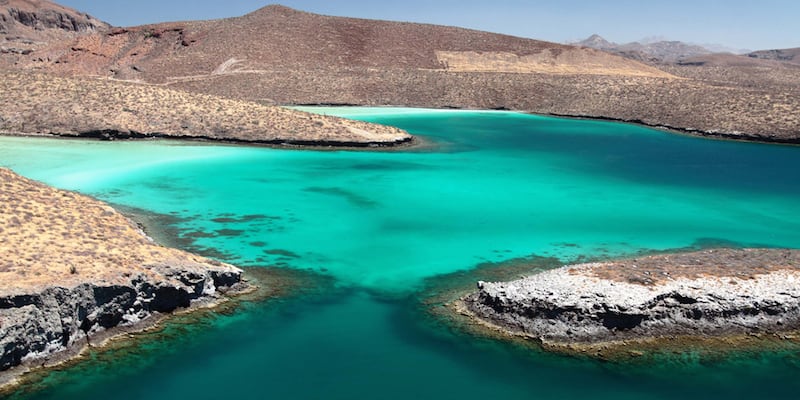 VISIT ESPIRITU SANTO ISLANDS (LA PAZ)
Imagine turquoise blue water meeting white sandy beach. Are you in? Welcome to the Islands of Espirtu Santo, just outside the bay of La Paz. Secluded beaches and abundant underwater wildlife await you as you explore stunning coves of natural beauty. The area is protected as part of the Área de Protección de Flora y Fauna – Islas del Golfo de California and it was declared part of a Biosphere Reserve by the UNESCO in 1995. Both islands are uninhabited.
Did you know? – Ensenada Grande beach, on Isla Partida, was voted the most beautiful beach in Mexico by The Travel Magazine and one of the top 12 beaches in the world.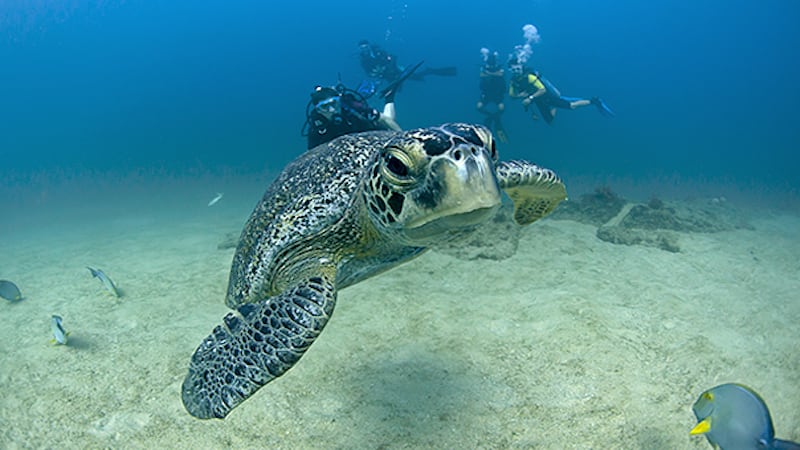 DIVING AT CABO PULMO
Are you seeing a trend? So much of what Baja has to offer revolves around the sea. In the Sea of Cortez, at the south east tip of Baja, lies underwater paradise in Cabo Pulmo. Revered as the best diving and snorkeling in the Baja, Cabo Pulmo reef is an underwater park with coral reefs and sea life galore. With new roads coming to the area, access will be made easier in coming years.
Did you know? – The reef is estimated to be 20,000 years old and is the most northern coral reef in the Eastern Pacific.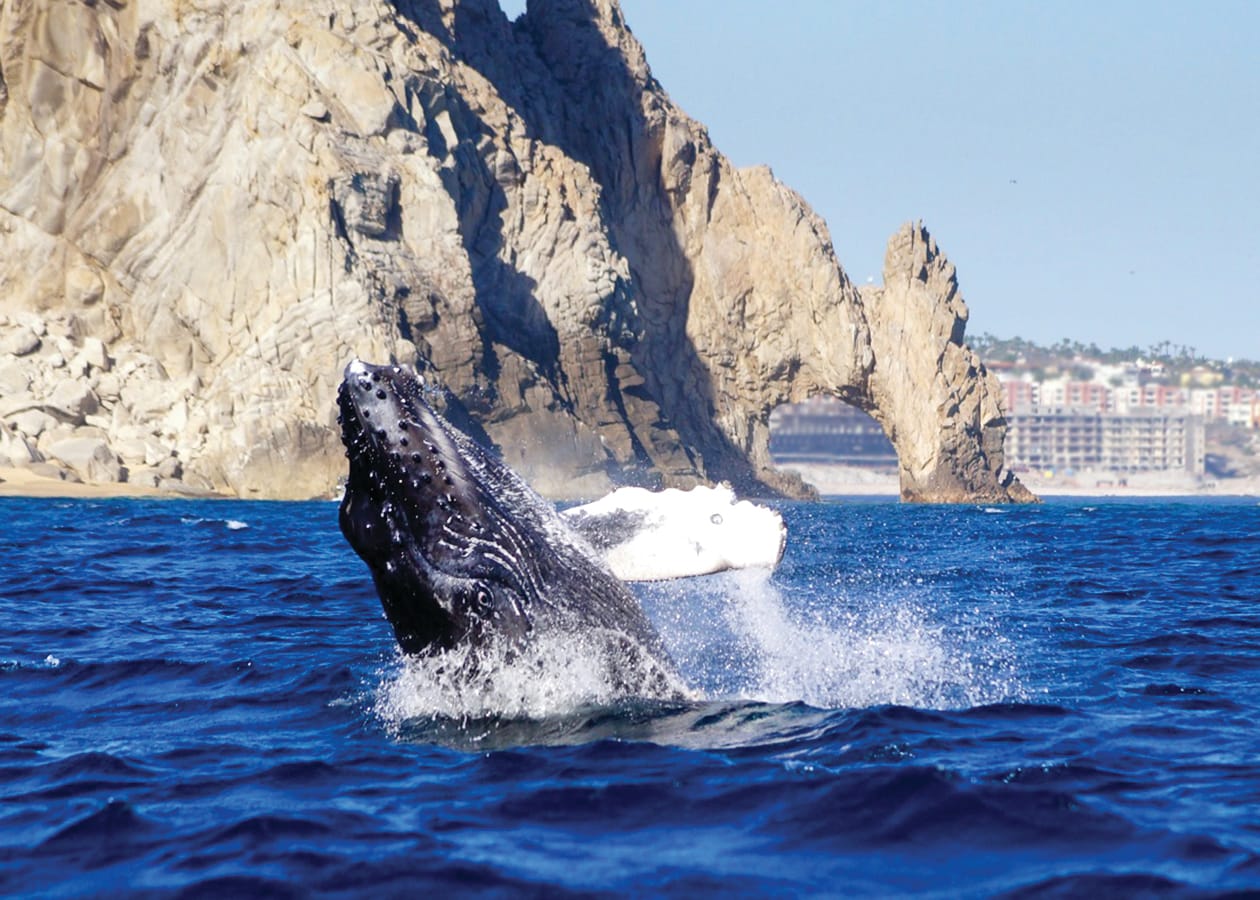 WHALE WATCHING
See a Whale Breach Each year between December and April, Cabo welcomes the Grey Whale and Humpback Whale as they make their journey from Alaska up to the breeding grounds in the Sea of Cortez to birth their babies. This phenomenon attracts sightseers from around the globe and is a spectacular exhibit of Mother Nature at its best. Tourists can take one of the many whale-watching tours available on a variety of boats, even as simple as a panga, to experience these beautiful creates up close and personal.
Did you know? – Humpback whales can reach up to 16 meters long, and weigh up to 80,000 lbs?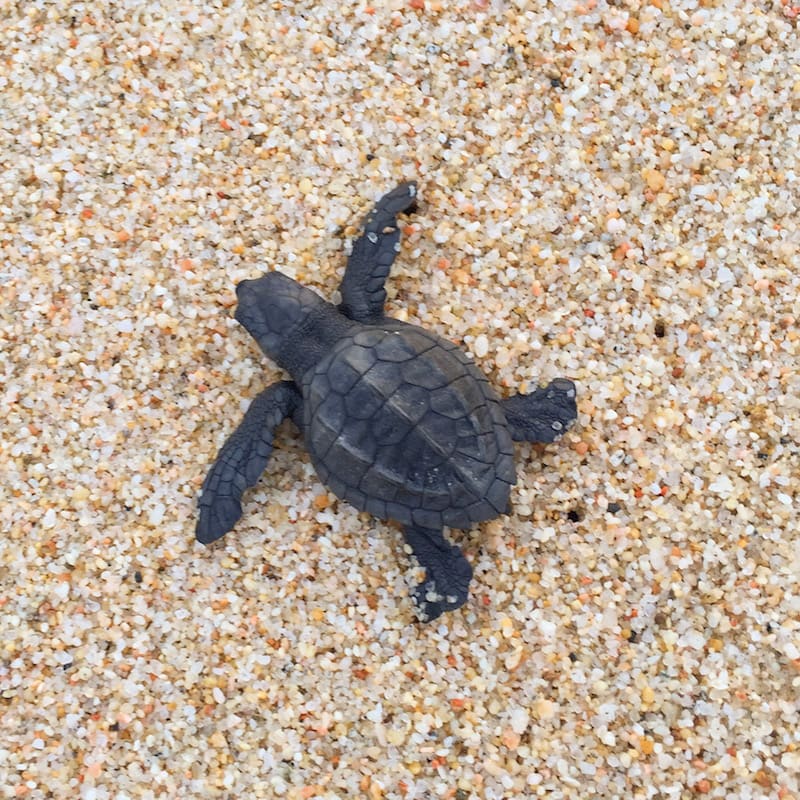 BABY TURTLE RELEASE, OR SEE A MOTHER TURTLE LAY HER EGGS
One of the most naturally beautiful sights one can see in Baja is a mother turtle coming ashore to lay her eggs in the sand. From June through January, Olive Ridleys and Leatherbacks, two of the more common species of Sea Turtles in the area, lay their eggs in the sand just above the tide. From here, the eggs incubate in their nest for about 2 months. Then, the baby turtles climb out and make the daunting trip to the water.
Did you know? – You can help the turtles! There are opportunities to help release these baby turtles into the ocean through local tour companies and conservancies.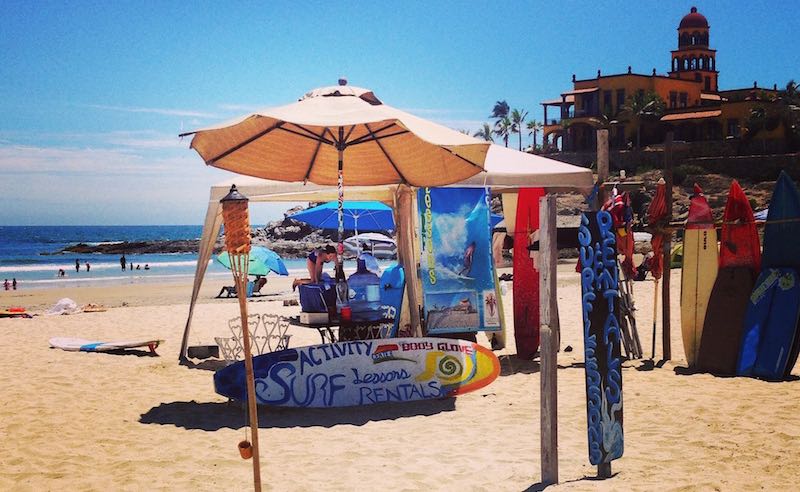 SURF CERRITOS
Take a quick 40 minute drive north on the Pacific side and you'll reach the beach town of Cerritos. Accessed by dirt roads and with limited services, Cerritos is a charming retreat for locals when the weather gets a little too hot in Cabo. It is also a favorite surf spot of tourists looking for that Pacific Ocean wave and cooler temperatures.
Did you know? – Not only can you surf at Cerritos, you can rent ATVs, ride Horses, browse Galleries in nearby Todos Santos, and of course, go fishing.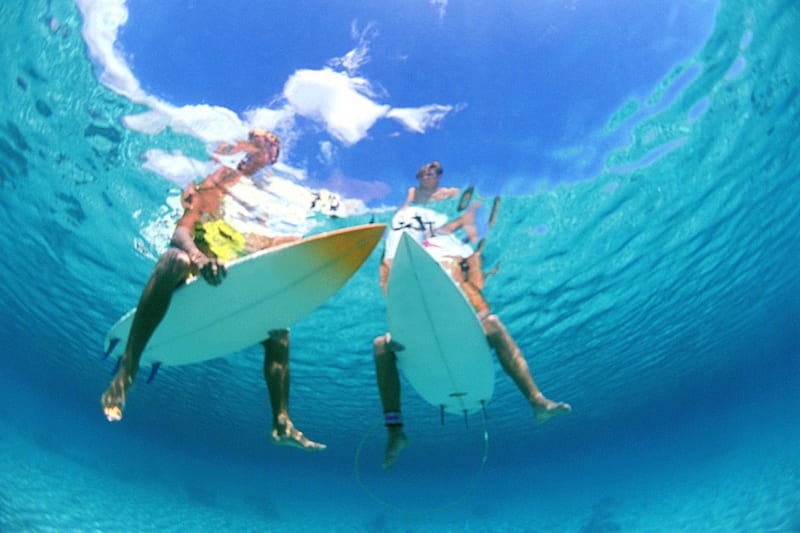 DRIVE THE ENTIRE EAST CAPE
Get in your truck or jeep, or rent one, and drive east! With miles and miles of unspoiled beach, great surf breaks, and fantastic snorkeling, the East Cape and its rugged dirt roads and stunning vistas awaits you. Here you can go "off the grid", ditch your cell phone, and be at peace with old Baja. You can stop at La Fortuna at the small restaurant for delicious shrimp tacos, or head further east to Cabo Pulmo and stop at Tito's for great margaritas made by the family that resides on the land.

For surfers, well, you've heard of it. Great surfing from Shipwrecks, to La Fortuna, to 9 Palms, and more. For the campers, set up anywhere and be at peace with the Sea of Cortez as your front yard.
Did you know? – Tourism in the east cape began in 1952 when The Rancho Buena Vista Hotel opened as a fly fishing resort, attracting many visitors, including many A-list Hollywood celebrities.
CATCH (AND RELEASE) A MARLIN
Cabo is widely considered the sport fishing capital of the world, and nothing may be more thrilling than catching, and releasing, a Marlin off the tip of the Baja. Striper, Blue, or Black, it won't matter. The battle between man and fish is one that can be lengthy and exhausting, but truly rewarding. You can't call yourself a "Choyero", a commonly used phrase used to describe locals, unless you've caught yourself a marlin. Consider it rite of passage to the beautiful life Baja can provide.
Did you know? – The well-known "Bisbee Black & Blue" fishing tournament has been held since 1981. In 2006, it was their biggest year of entries and participants which subsequently lead to a world-record payout of over $4,000,000 US dollars and remains the biggest payout in sport fishing history.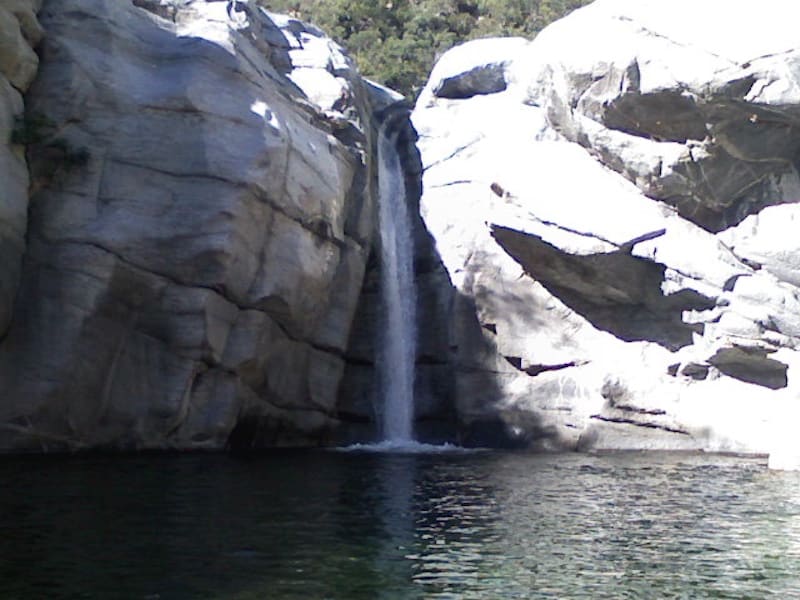 SANTIAGO WATERFALLS AND HOT SPRINGS
Pack your car with sandwiches, snacks, and drinks and have a picnic at the base of the Sierra de la Laguna mountain range. Just 30 minutes north of the airport is one of Baja's many natural wonders, Canon de la Zorra and Cascada sol de Mayo are waterfalls and hot-springs in the small ranchero town of Santiago. You can also hike up non-marked trails to more pools and waterfalls.
Did you know? – The Mexican Federal Government has marked these areas as a reserve dedicated to protecting the environment.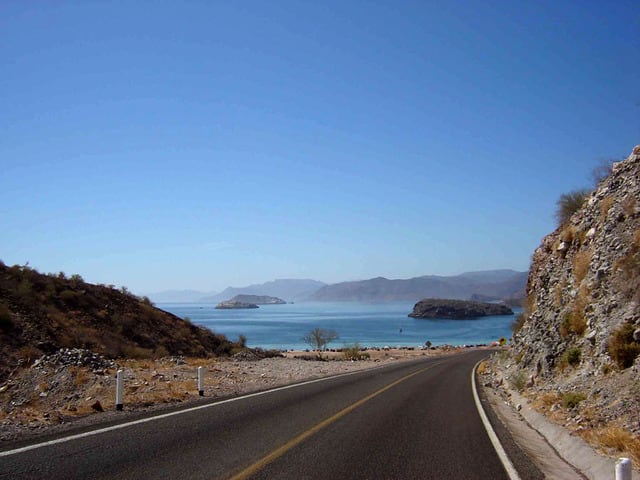 DRIVE DOWN THE BAJA FROM SAN DIEGO TO CABO
If you've done it once, you'll do it again. The drive takes 2 to 3 days, but why rush? As you zig-zag across the Baja terrain, eventually you are spit out at Muluge, a natural oasis, and greeted by the turquoise blue water of the Sea of Cortez, which you will drive along for most of the remaining trek south.
Did you know? – The Baja is the world's longest peninsula, reaching 806 miles in length. The highway that runs from Tijuana to Los Cabos zig-zags a big mountain range, and is roughly 1045 miles long.